Your wedding day is about celebrating your love and commitment surrounded by your closest friends and family. From the walk down the aisle to hitting the dance floor at the reception, the music plays an integral role in creating the right mood and magical moments. That's why your DJ just might be the most important of all of the wedding vendors.
Don't leave your celebration up to chance by making sure you ask potential wedding DJs the right questions. We've put together the top questions every couple should have on their list when interviewing DJs for their Seattle-area wedding.
Use this guide to find the DJ who truly understands your vision and preferences so you can have the wedding of your dreams. Keep reading for the key DJ questions that will ensure the dance floor stays packed and your wedding soundtrack is everything you hope it will be!
1. What is your style and experience?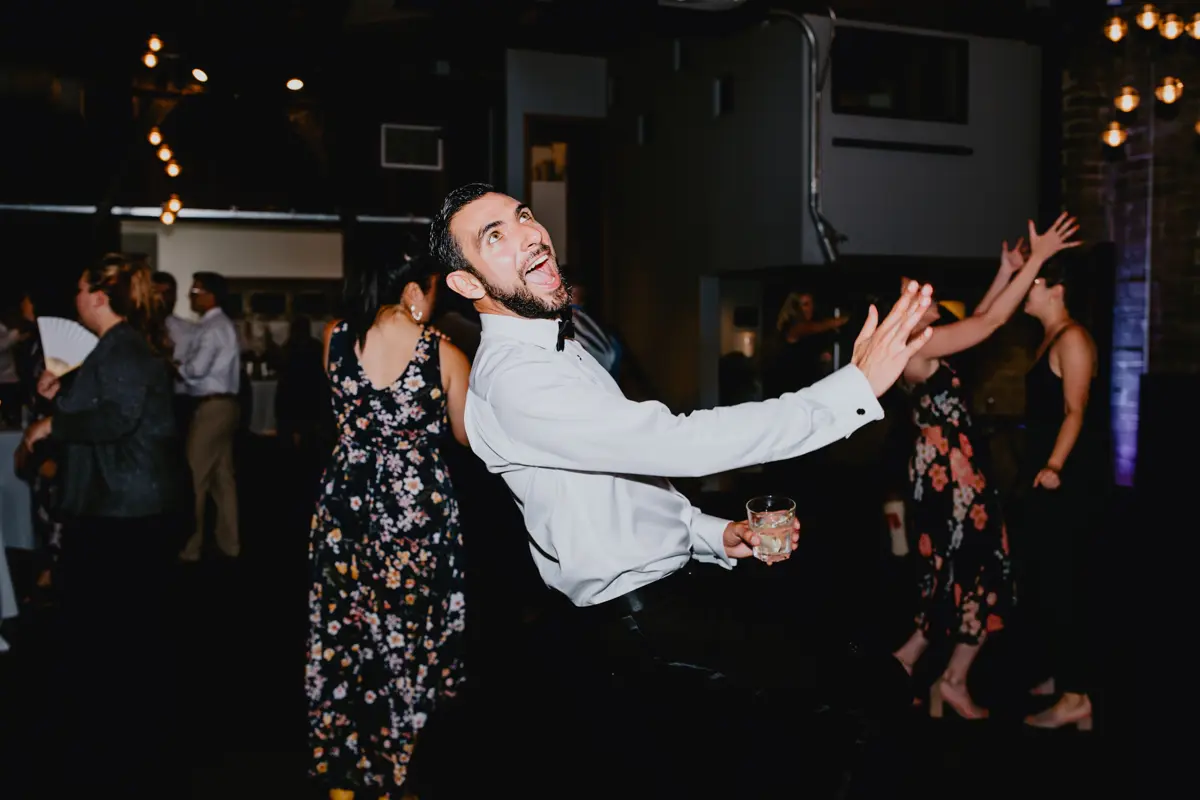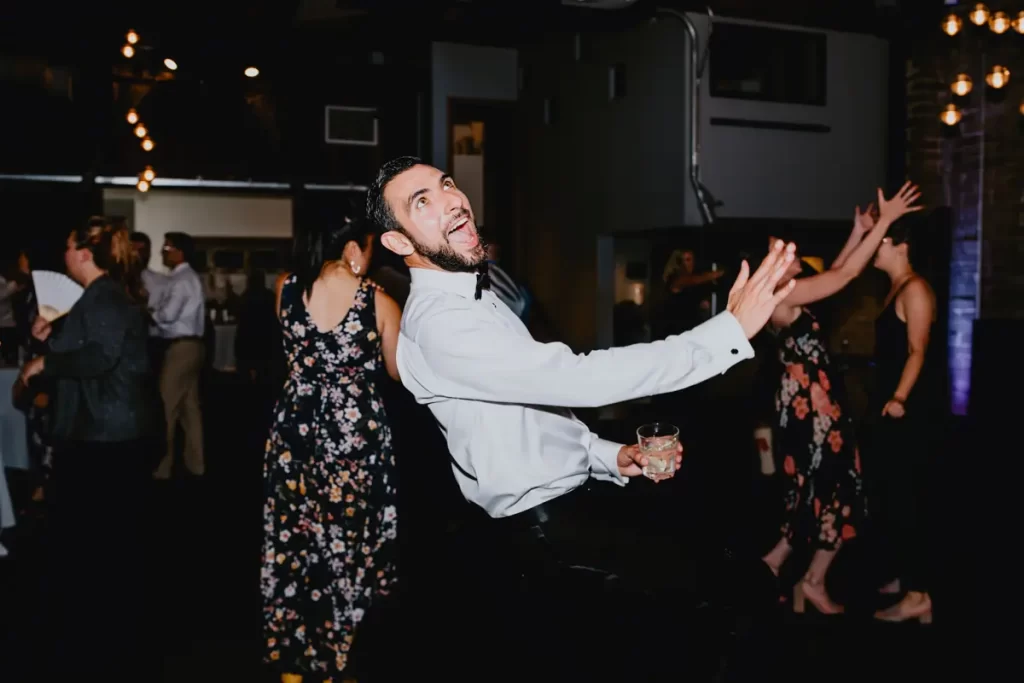 Ask how long they've been a DJ and how many wedding receptions they've worked in the past year or two. Getting a sense of their recent experience gives you an idea of their expertise and familiarity with current wedding reception trends and newer music. Also, ask for a few samples of their wedding reception playlists so you can get a good feel for the type of music they typically play and their overall style or vibe.
2. What additional services do you offer?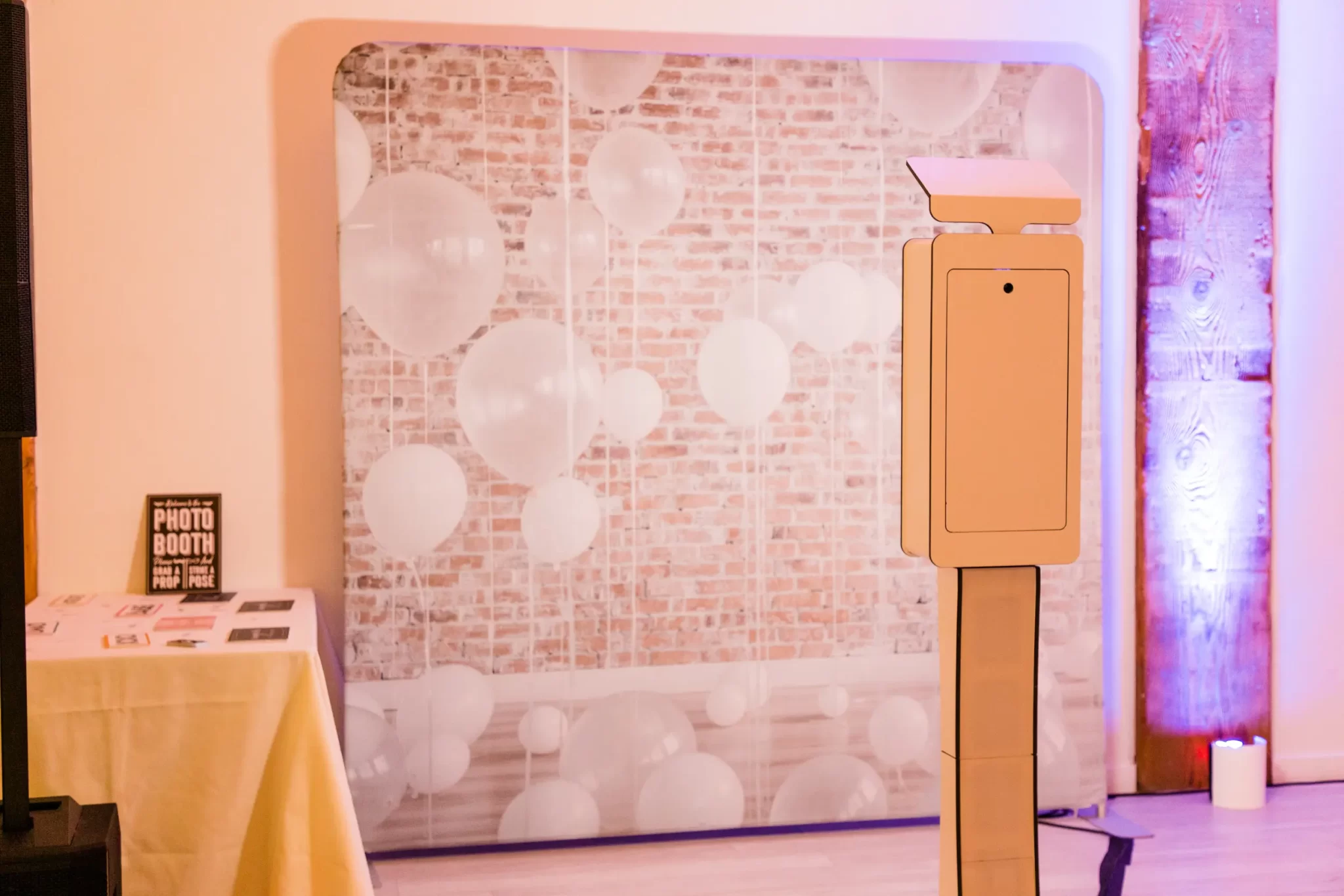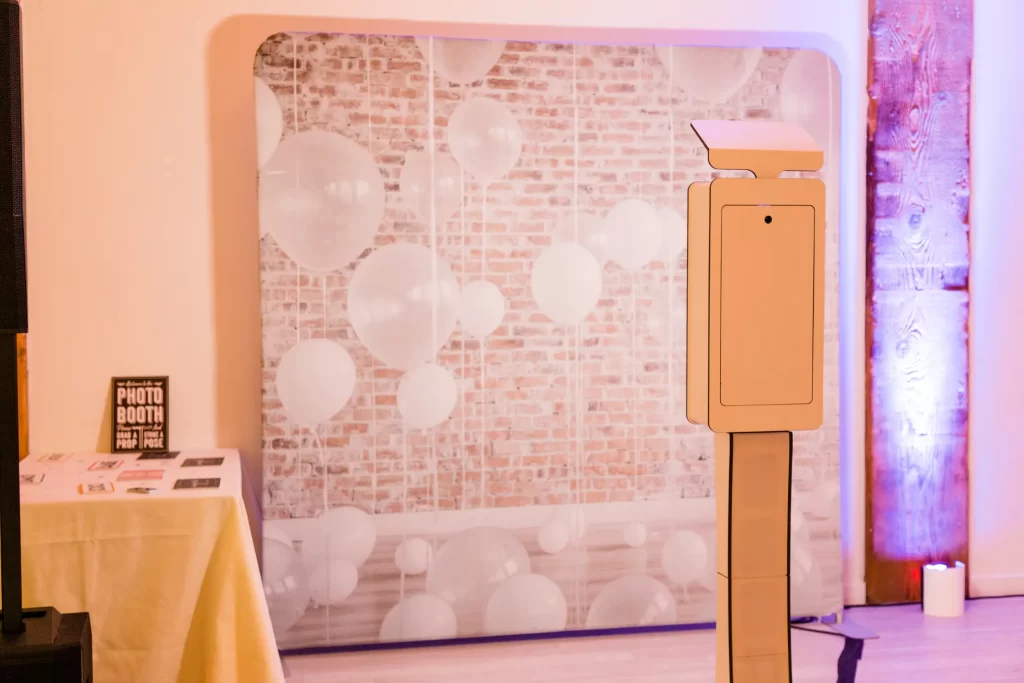 Many DJs today provide extra services beyond just spinning tracks. Ask what is included in their wedding packages. See if they can provide lighting to transform the reception space, photobooths for fun guest pictures (including custom photobooths), or AV equipment for slideshows.
If you want to integrate live music, ask if they will coordinate with a wedding band. Also, see if they will act as your wedding MC to make announcements and manage the event timeline. Knowing what's included can help you choose the right DJ for your needs.
3. Will you play our must-have songs?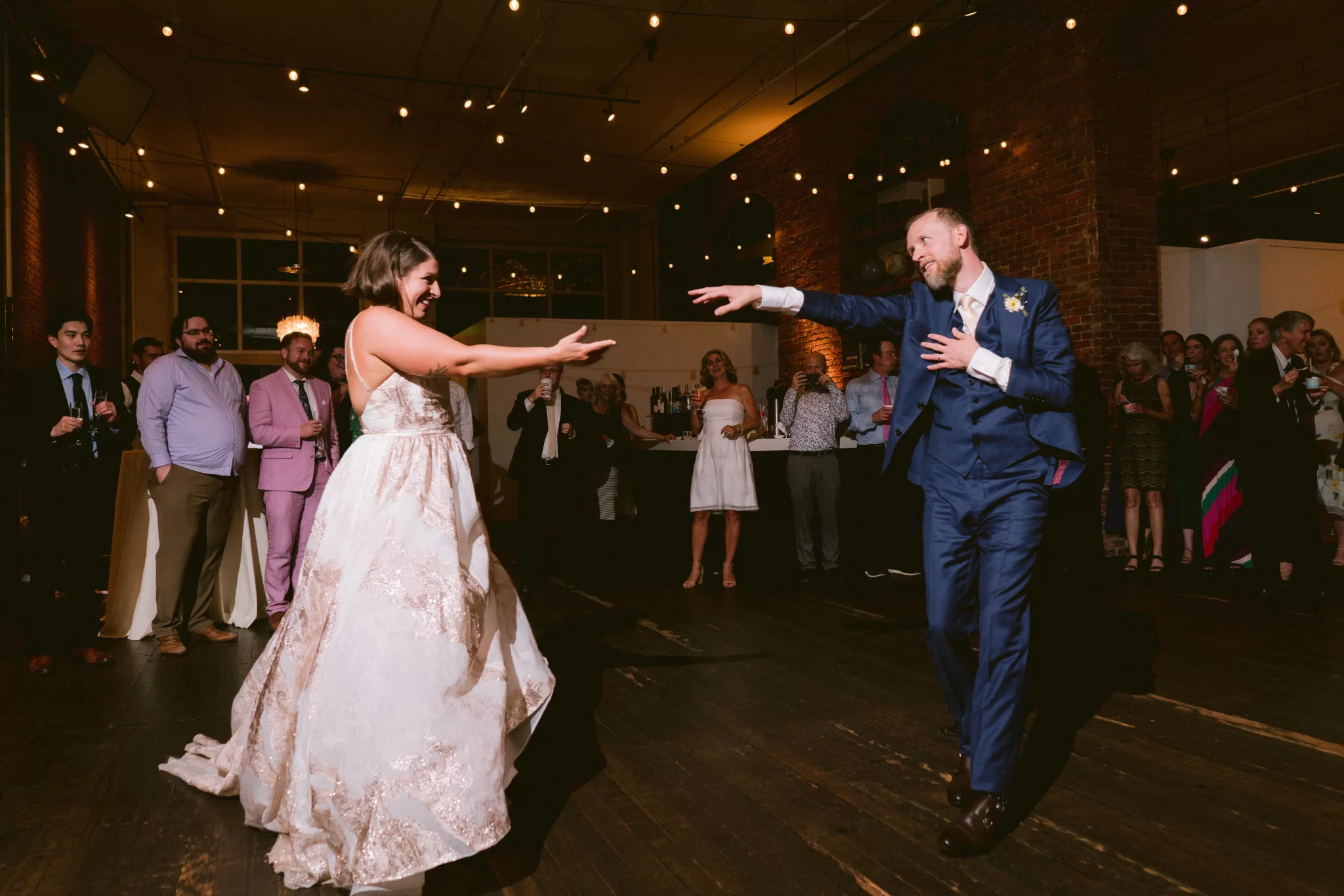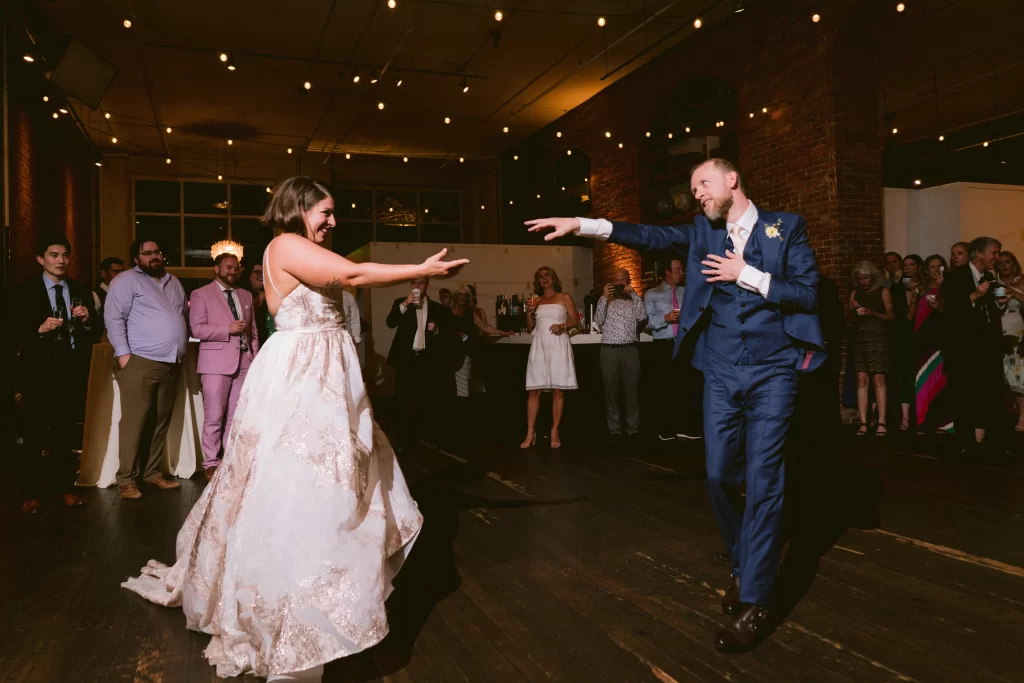 A wedding DJ has the responsibility to incorporate the bride and groom's song choices at the right time. Provide the DJ with a must-play list of important songs, like your first dance song. Ask if they will commit to playing these. Orion Entertainment in Seattle wants your do-not-play list, as well.
4. How do you handle song requests during the event?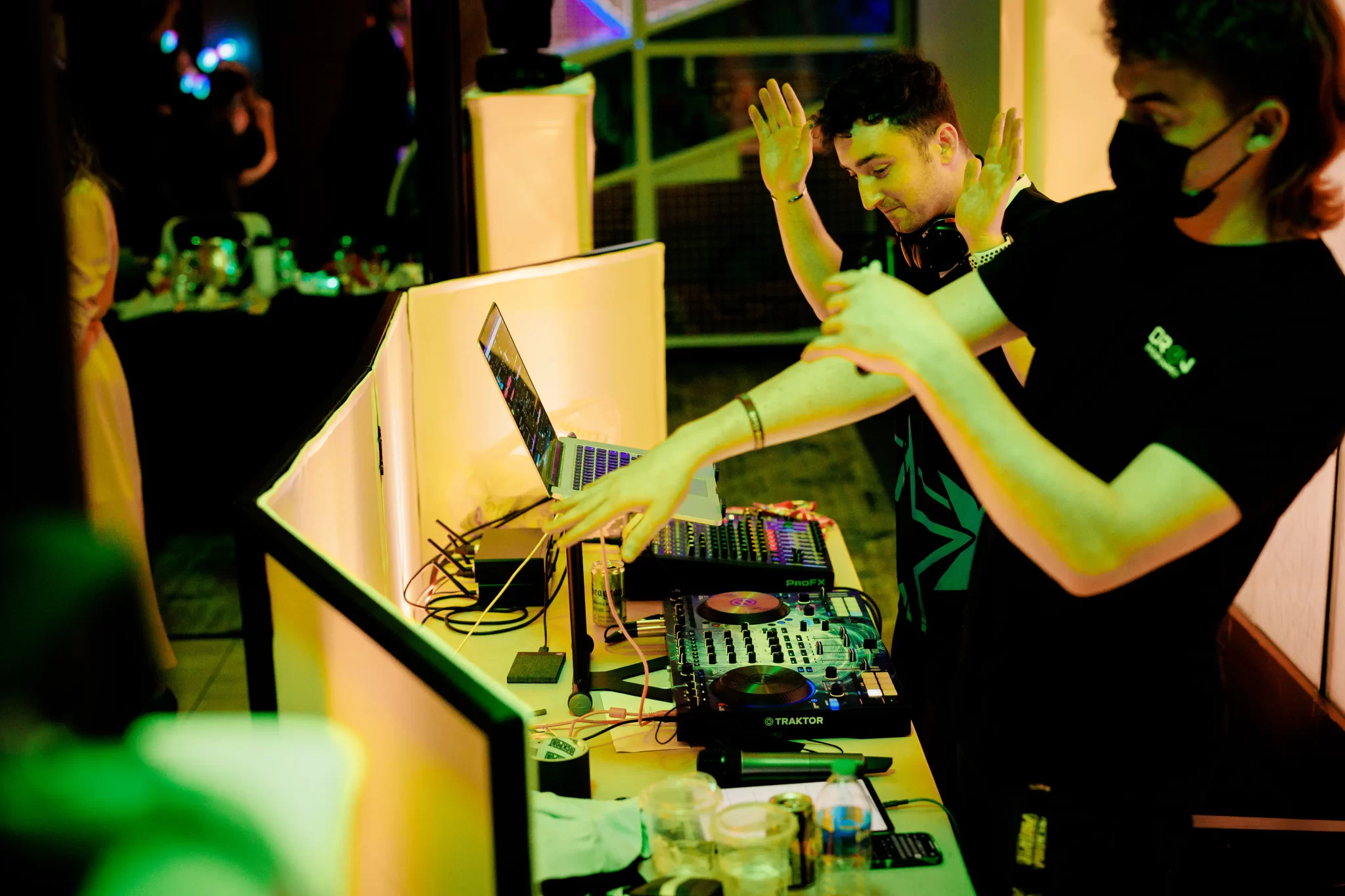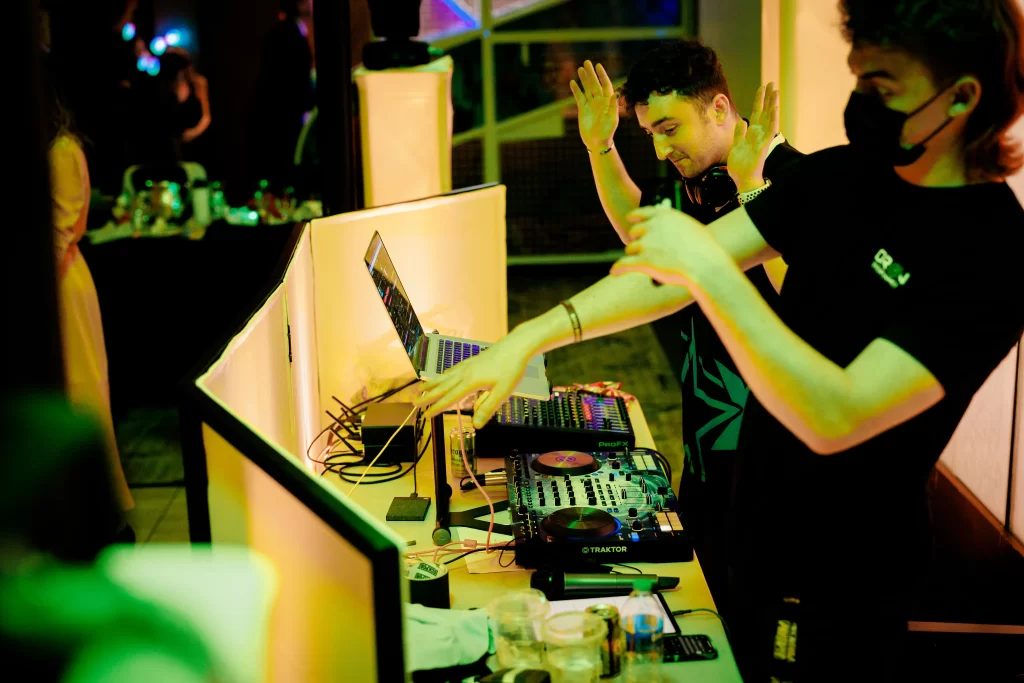 Taking song requests during the wedding reception is an important part of keeping guests engaged and having fun on the dance floor. However, DJs should do this tactfully based on reading the vibe of the crowd and the general flow of the event. Experienced DJs know how to transition from one song to the next smoothly and will include requests at appropriate times, not abruptly or jarringly.
5. How Familiar Are You With Local Venues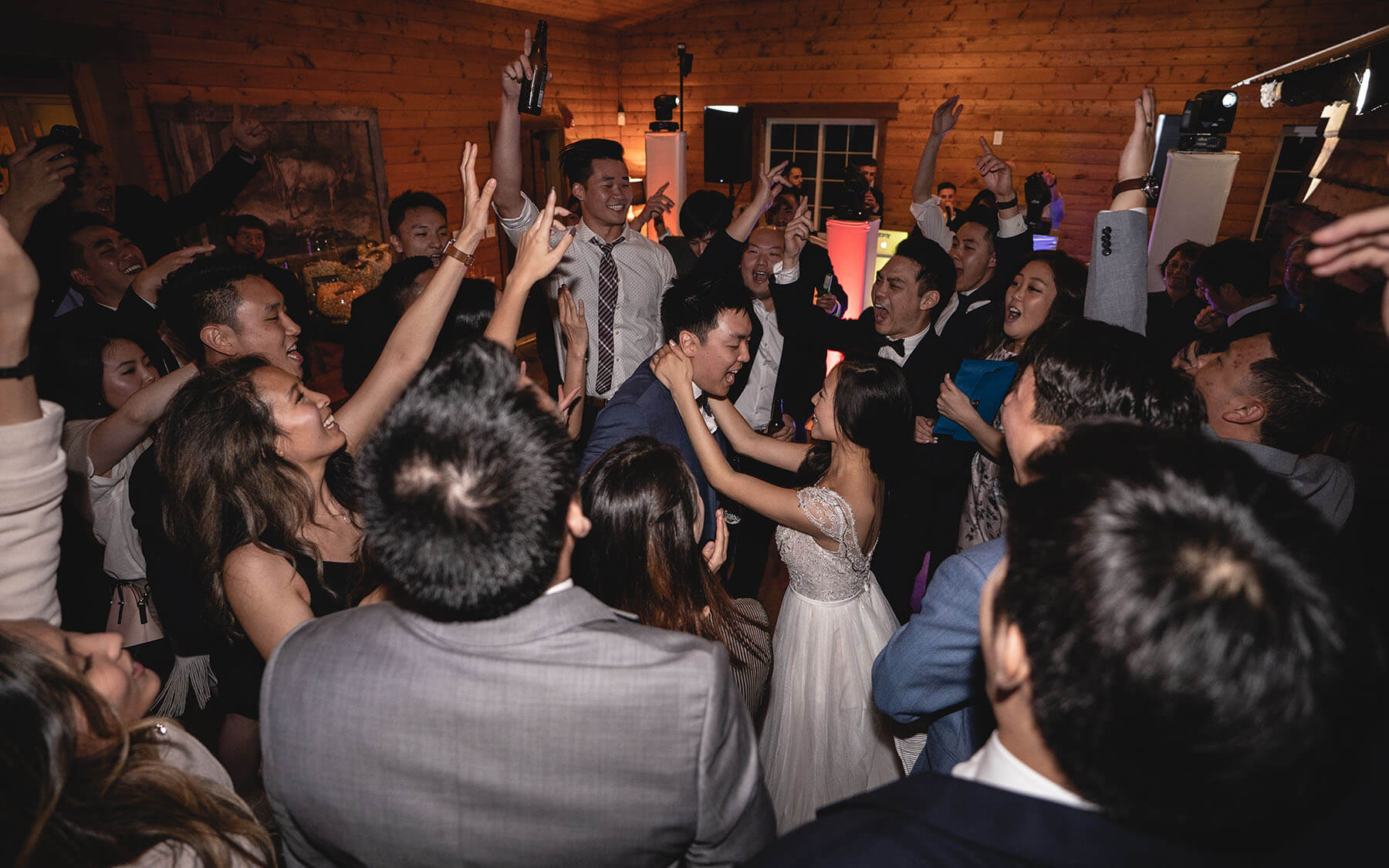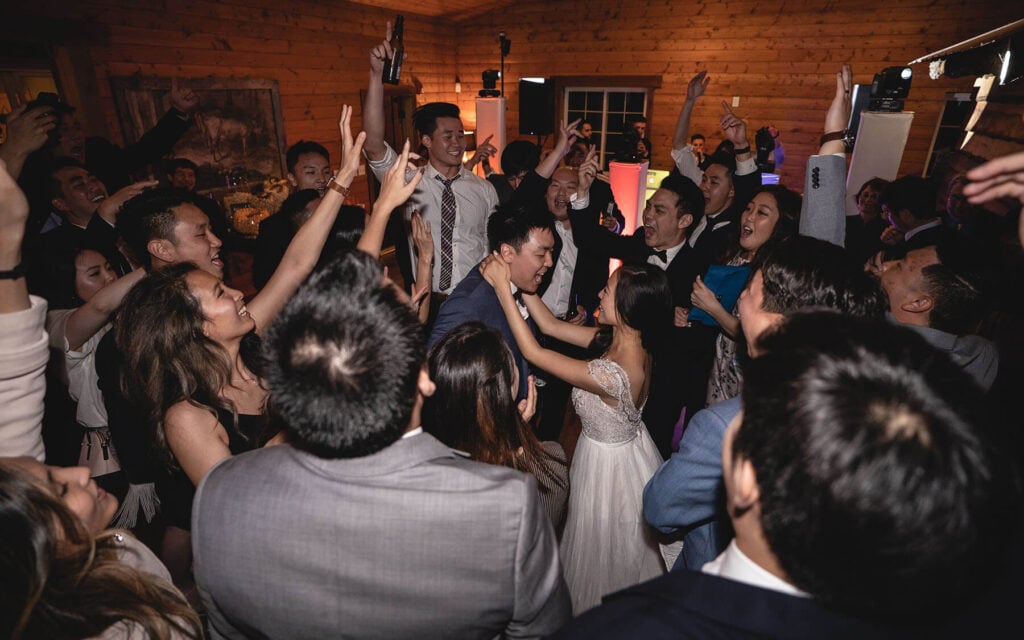 To give potential clients a good feel for the DJs' talent, many DJ companies have samples available in various genres/styles, such as top 40, country, oldies, and more. The samples will give you a sense of how the DJ transitions between songs, integrate key moments like the first dance and blend/mix tracks to keep the dance floor packed. Listening to samples is a great way to get excited for your celebration and validate that your style aligns with the DJ's.
6. What is your backup plan in case of any equipment failure?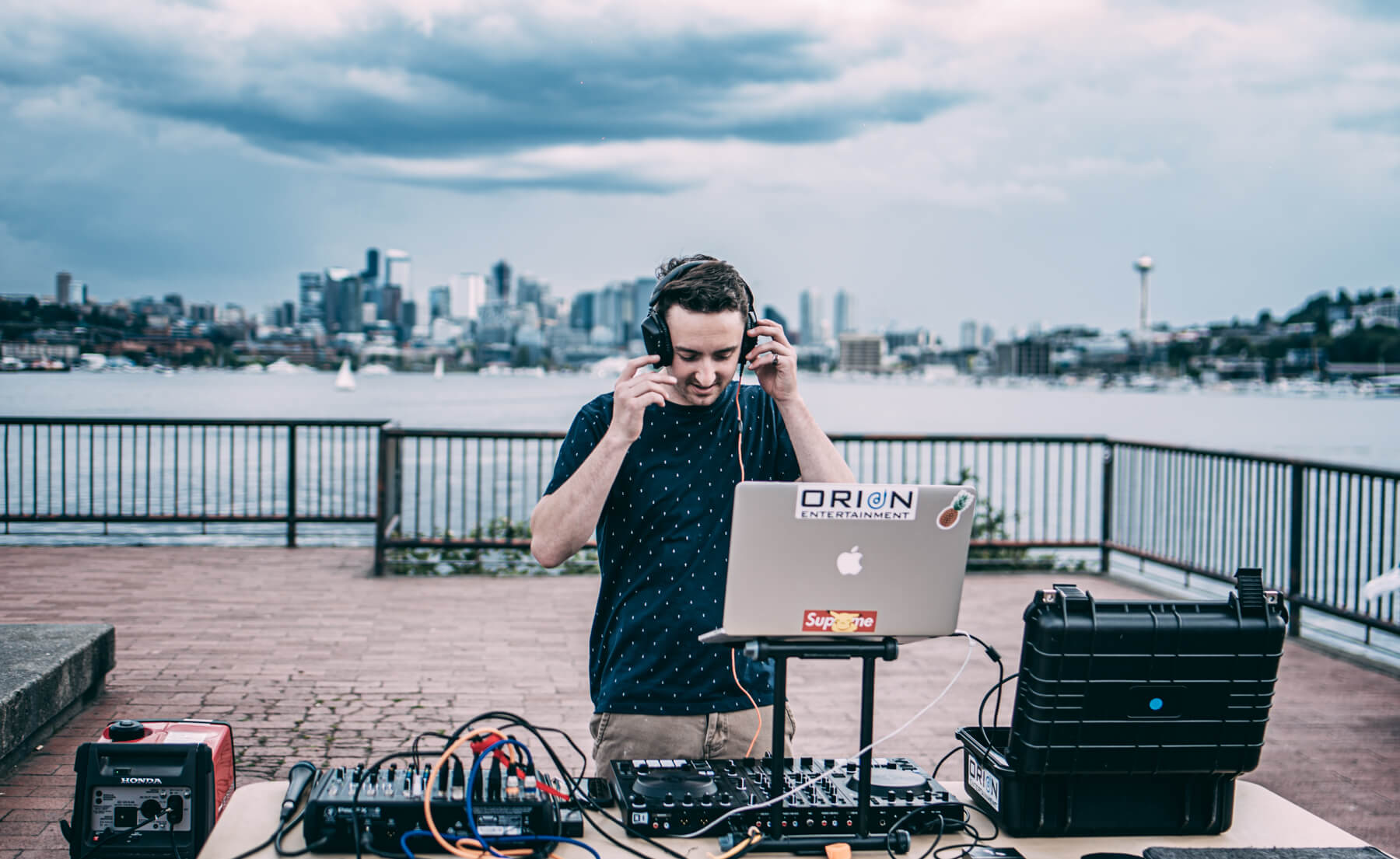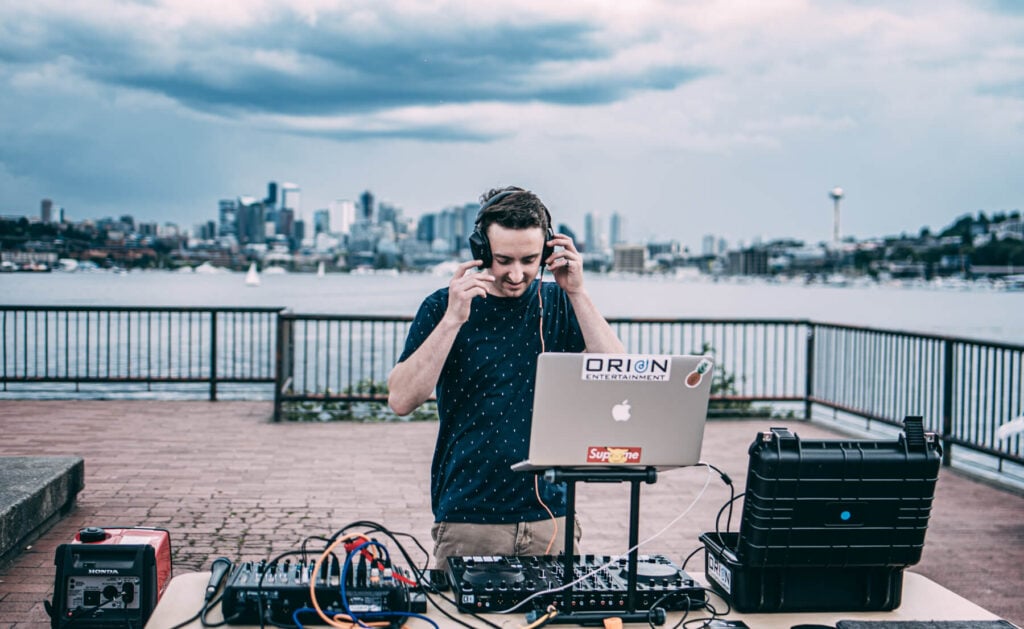 All electronics, including DJ equipment, can occasionally malfunction or encounter technical issues such as a power outage, a cable getting unplugged, or a piece of equipment overheating. A backup plan allows the DJ to quickly switch to alternative gear and continue the event without interruption. Having backup equipment on hand minimizes the risk of a performance being disrupted due to unforeseen problems and gives peace of mind.
7. How many weddings do you normally do in a year?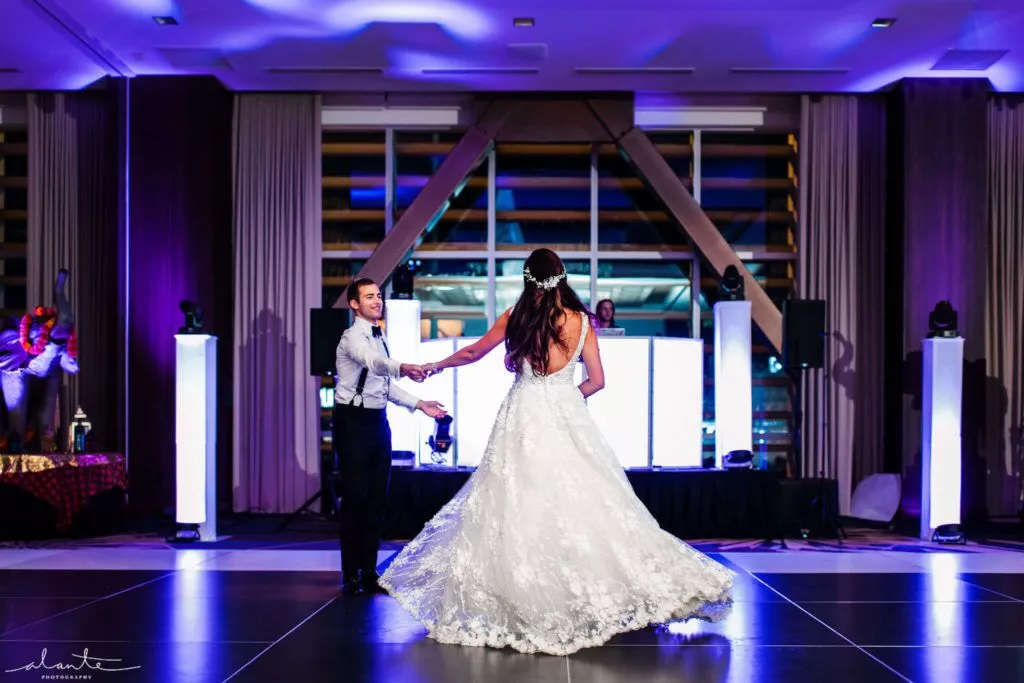 When interviewing potential wedding DJs, it's important to ask how many weddings they take on in a typical year. This gives you a good sense of their level of experience, specifically with wedding receptions. An experienced wedding DJ will have the expertise to guide the event flow, read the crowd, keep the dance floor packed, and know how to create the perfect soundtrack for each portion of the big day. Also, ask for their track record of DJing for destination weddings if you plan to have a special day in another city or country.
8. Will you act as the master of ceremonies during the event?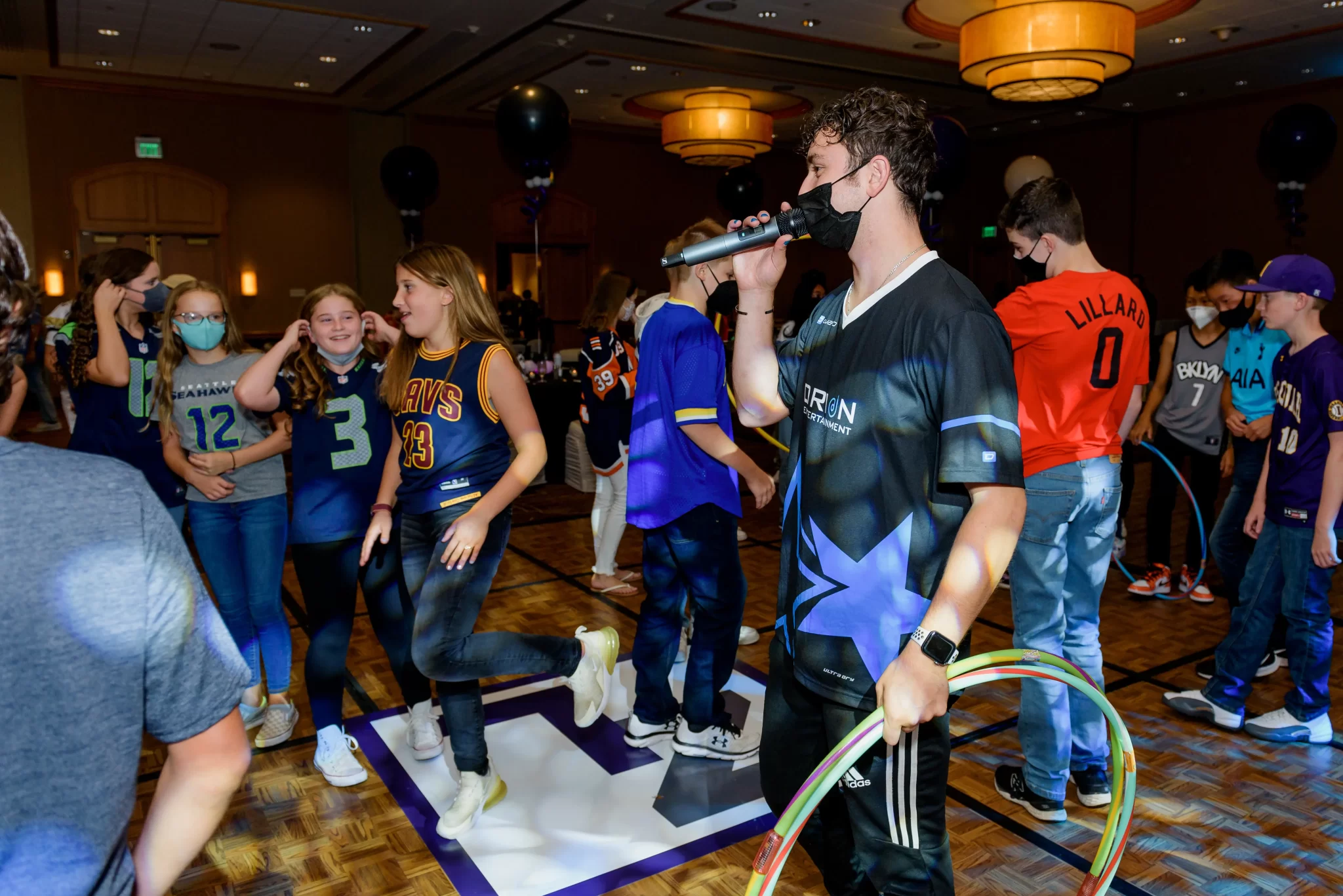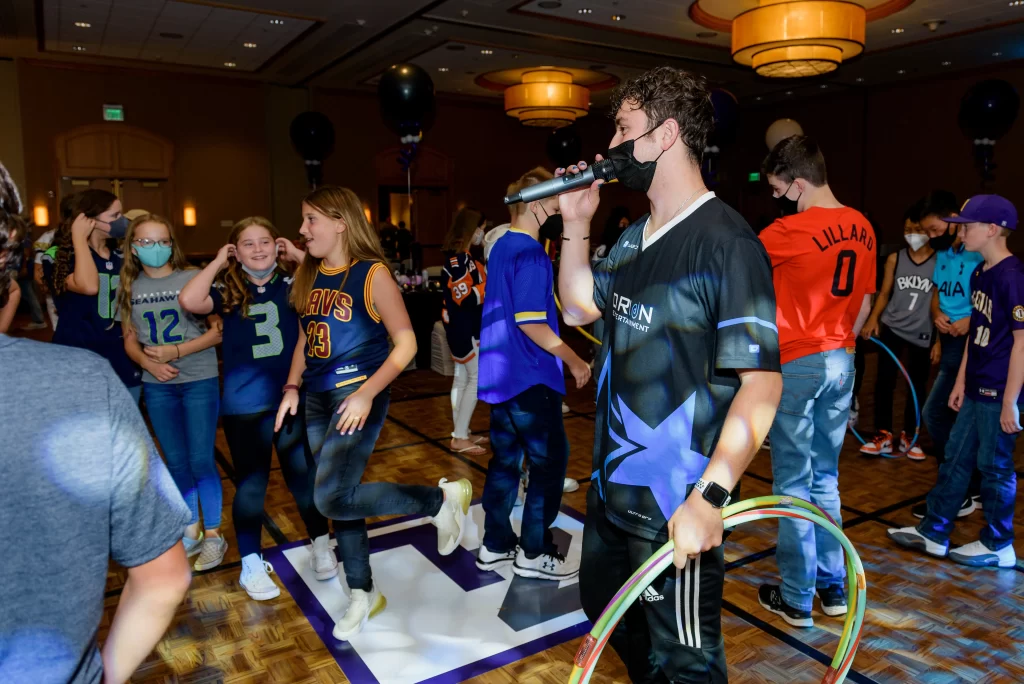 Absolutely! As your MC, we will orchestrate your reception from start to finish. This includes making announcements, keeping events flowing on schedule, coordinating vendors, assisting with speeches, leading dances, and adding friendly energy all night. We're comfortable as an MC and guiding events. Let us know your vision so we can create the perfect flow together!
9. How do you handle breaks, and will music be played during those times?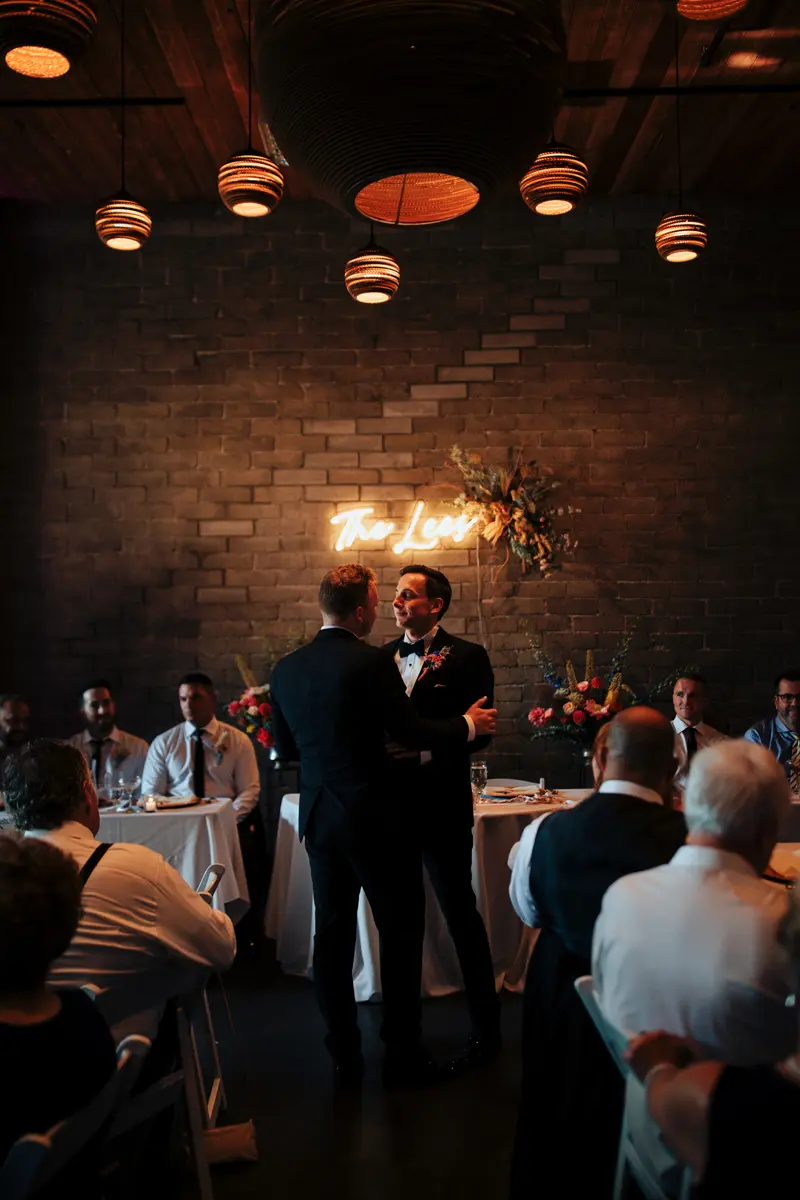 Most DJs who provide music for weddings negotiate break times with their clients. It's common for them to take short breaks during a cocktail hour or other non-dancing portions of an event.
During this time, they typically play a pre-planned playlist so the music continues uninterrupted. This playlist should match your wedding vibe to keep guests engaged. If you prefer no break or music off during breaks, you'll need to let them know your preference.
10. What are your payment terms and cancellation policies?
Life can be unpredictable, and unexpected situations can arise, such as family emergencies, venue issues, or other unforeseen circumstances related to the upcoming wedding. Knowing the cancellation policy allows you to plan for these contingencies and make informed decisions about rescheduling or canceling the DJ's services without undue stress.
Your Perfect Wedding Experience Awaits!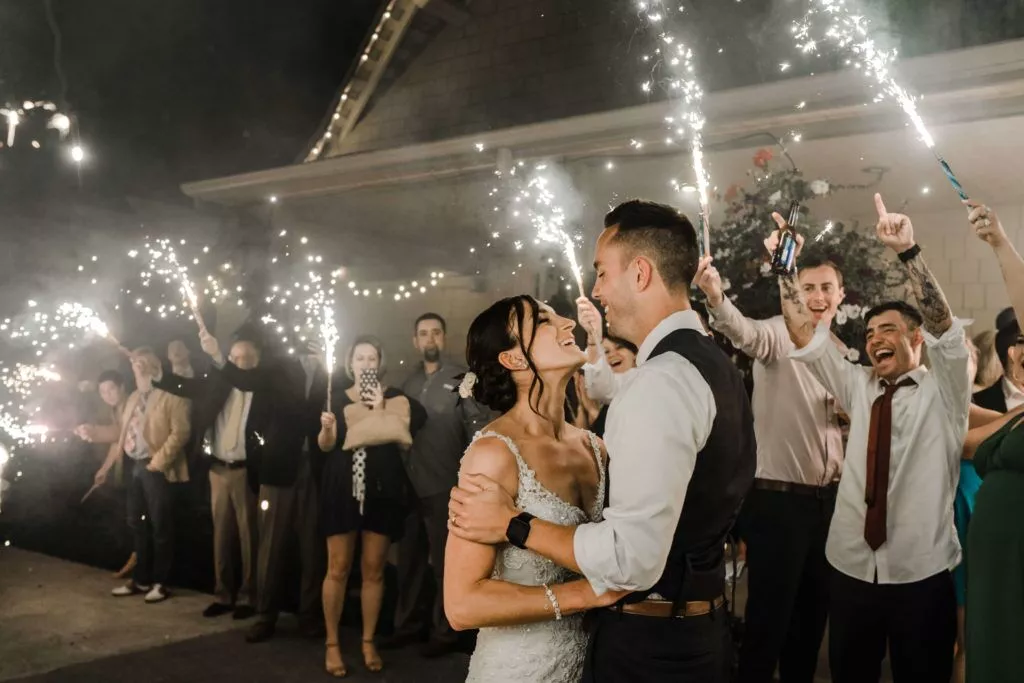 By asking the right questions upfront, you can find the perfect, professional DJ to bring energy and fun to your wedding celebration. Focus on their experience, other services offered, and willingness to play your special wedding songs. With an experienced DJ handling the music, you're sure to have an unforgettable event.
Contact Orion Entertainment today to discuss your wedding vision. Our seasoned DJs are ready to make your reception everything you've dreamed it would be.
• What questions do you ask a DJ for a wedding?
You'll want to find out how much experience your Seattle wedding DJ has, if you can have a sample of their work, if they have break times (how long and how many breaks), and how that time is managed. Make sure to get the terms of the contract, as well.
• How do I prepare for a wedding DJ meeting?
You'll want to have must-play/do-not-play song lists and provide wedding details, the wedding venue contact, and wedding planner info. Be prepared with questions about experience/services, ask for samples, and discuss your budget. Take notes!
• What should a DJ know about a wedding?
There are several key things a wedding DJ or band should know in order to provide the best service. These may include the wedding vision and theme, event timeline, special songs and dances, reception structure, name pronunciations, dress code, logistics (like layout and WiFi), special requests and do-not-play list.