Seattle is known for its vibrant music scene, from indie rock to electronic dance music. The city's clubs offer a wide range of experiences, from intimate lounge spaces to massive dance floors pulsing with sound and light. Here's an overview of Seattle's club landscape and how to find the right DJ for your next club event.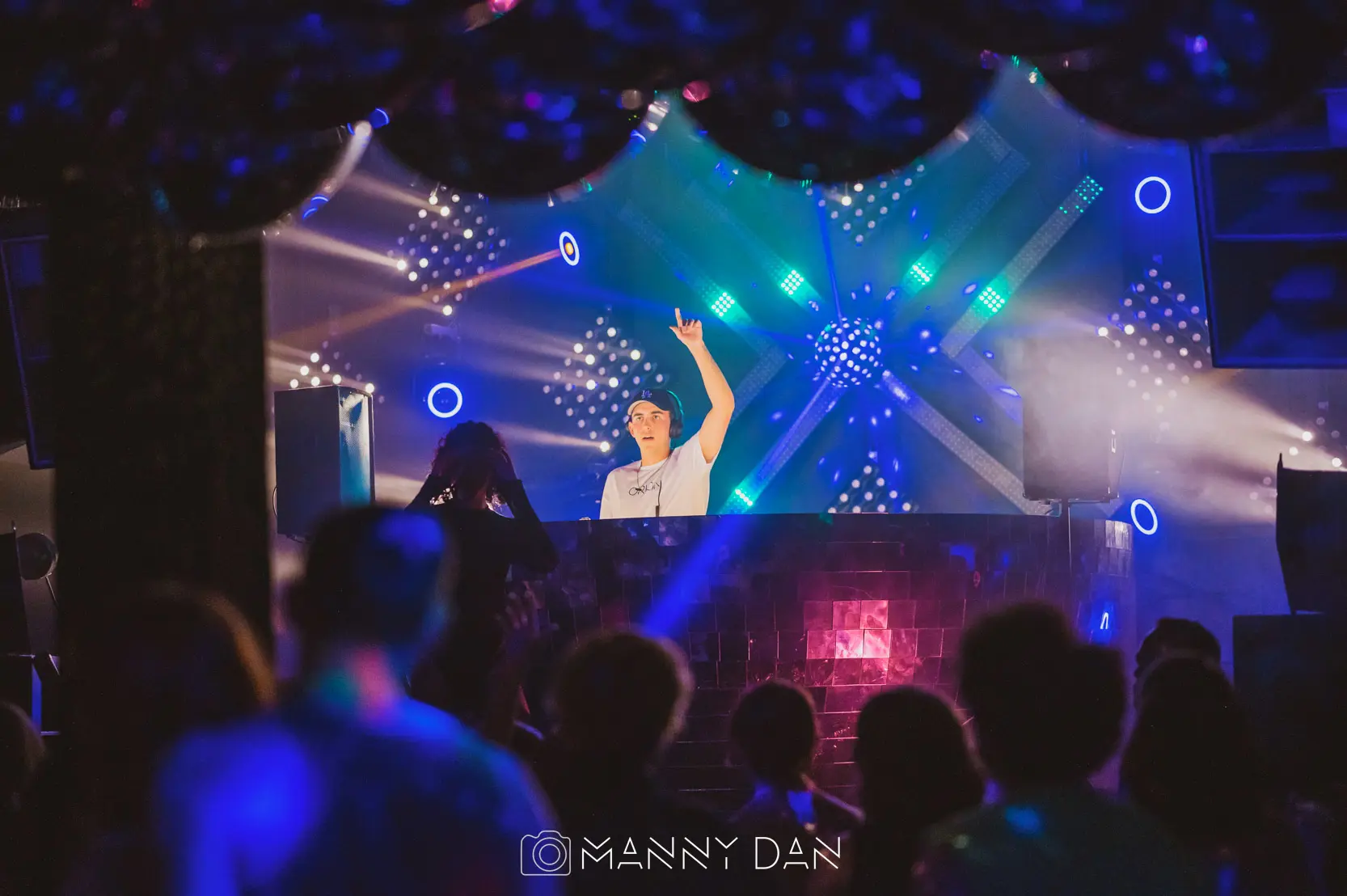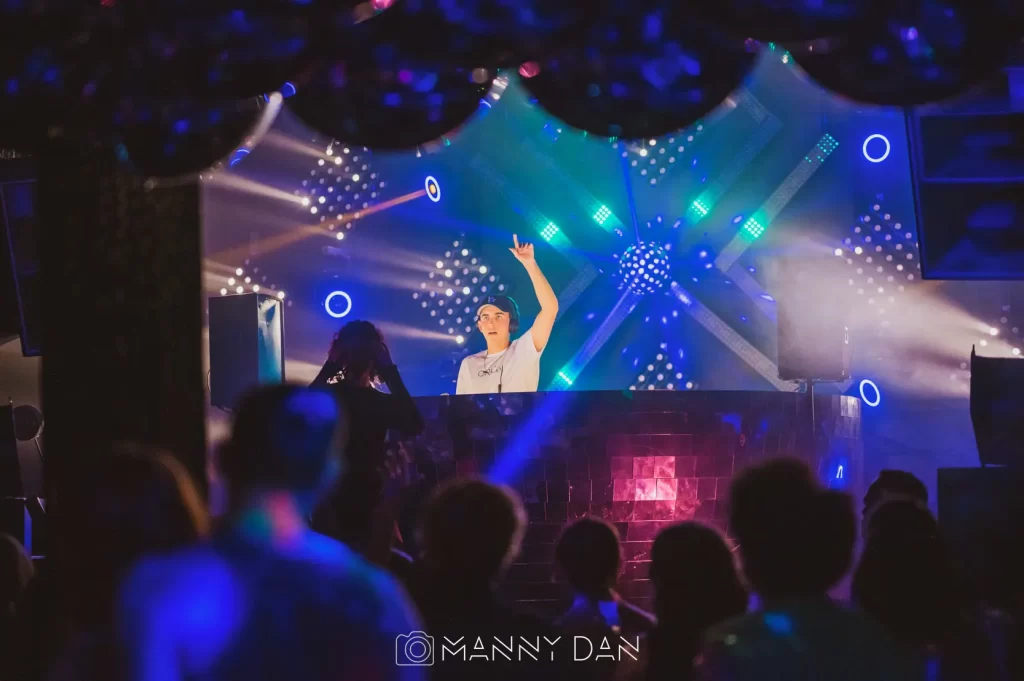 Capitol Hill is the epicenter of Seattle's club scene, home to venues like Trinity Nightclub and Monkey Loft. You'll find thumping dance music, go-go dancers, drag shows, and more in the Emerald City neighborhoods.
Mainstream Top 40 hits and hip-hop pack the dance floors at clubs like Sarajevo and Q Nightclub.
For a taste of Seattle's underground, head to the industrial district SoDo for warehouses turned into electronic music havens, like Kremwerk.
Seattle also has its share of upscale lounges perfect for bottle service, like Vue Lounge, as well as live music venues like The Crocodile that host late-night DJ dance parties. Even neighborhood bars get in on the action with weekly theme DJ nights.
Wherever you go, Seattle clubs are diverse, creative, and ready to dance.
Key Qualities of a Good Club DJ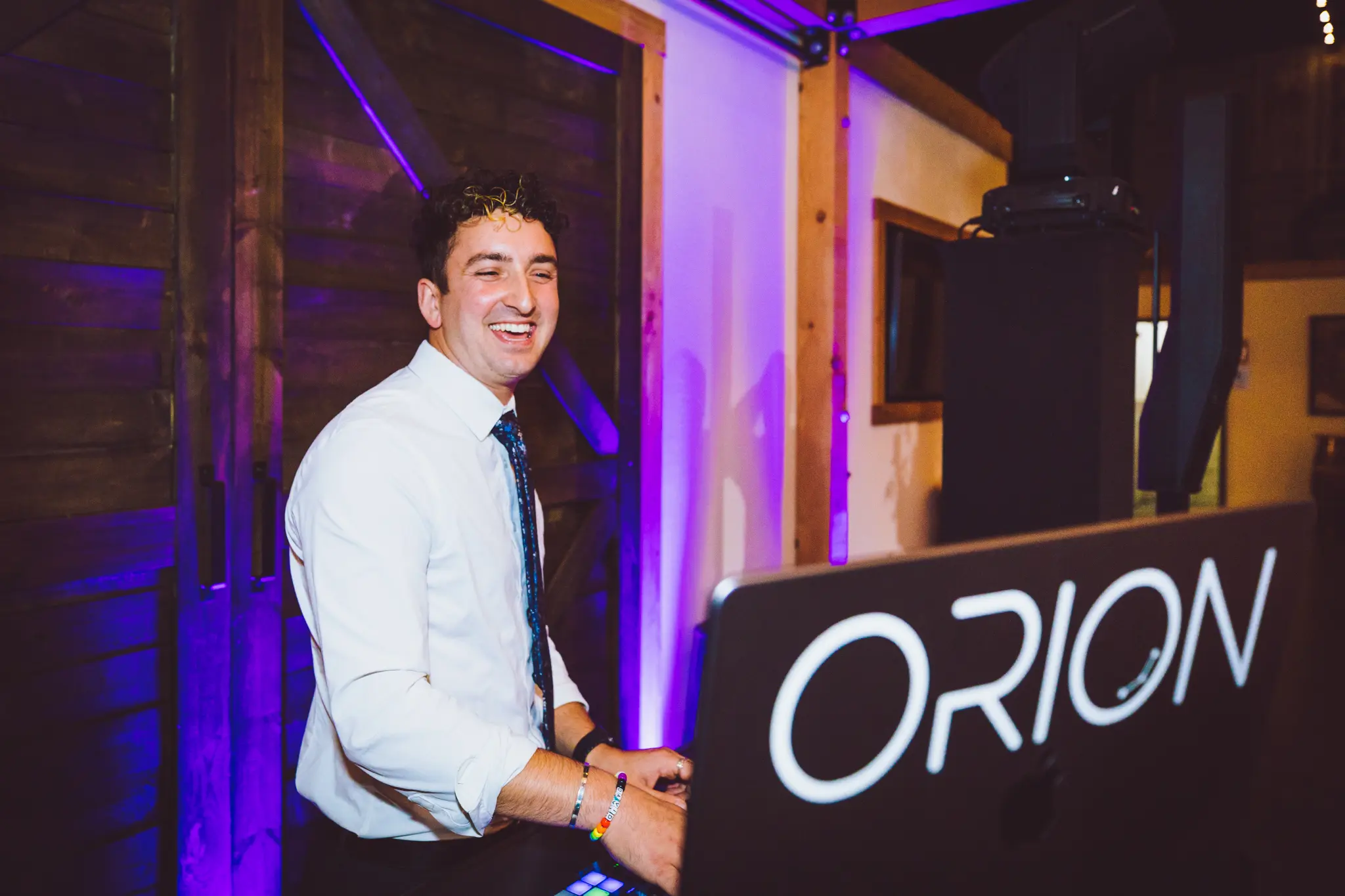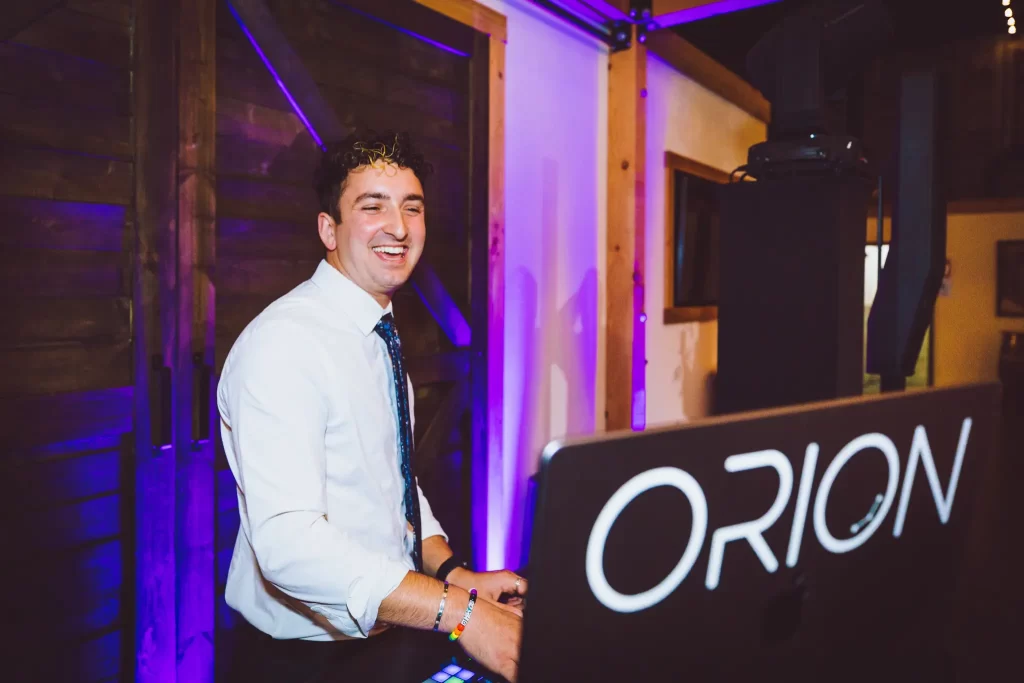 When selecting a DJ for your Seattle club night, look for these key skills:
A top club DJ will work with you to understand the vibe you want. Are you looking for an eclectic mix of old-school hip-hop and house? An upbeat Top 40 dance party? A chilled-out neo-soul set? They'll craft a playlist tailored specifically to your night. 
A great club DJ understands who they are playing for and curates music accordingly. When selecting a DJ, look for someone who:
Asks questions about your crowd and the music they prefer on a typical night.

Takes your nightclub's aesthetics and branding into account. The music should complement the overall vibe you've created.

Keeps up with the latest musical trends but also includes unexpected throwbacks. Reading the dance floor and adjusting in real-time is key.

Balances mainstream hits with lesser-known remixes and mashups. Avoiding an overly Top 40 sound keeps the music fresh.

Knows when to transition between high energy and lower tempo sets to allow patrons to recharge.
The right DJ will put in the work beforehand to craft a unique musical journey tailored specifically to your club and patrons.
Engaging With the Audience
It takes more than just spinning tracks to get people moving. Savvy DJs keep the energy up with strategic mixing, creative transitions, well-timed scratches, and strategic effects. They'll also get on the mic to hype up the crowd without being distracting.
When researching DJs, look for the following:
Experience playing clubs similar to yours

Testimonials and reviews

Ability to mix different genres

Up-to-date library of club hits and remixes

Professional, easy-to-work-with attitude
Don't just listen to a DJ's demo reel or mixtape. See them live in action, if possible, to get a feel for their skills. A great club DJ knows how to work a dance floor and keep the party going all night long.
Finalizing Your Night Club DJ Selection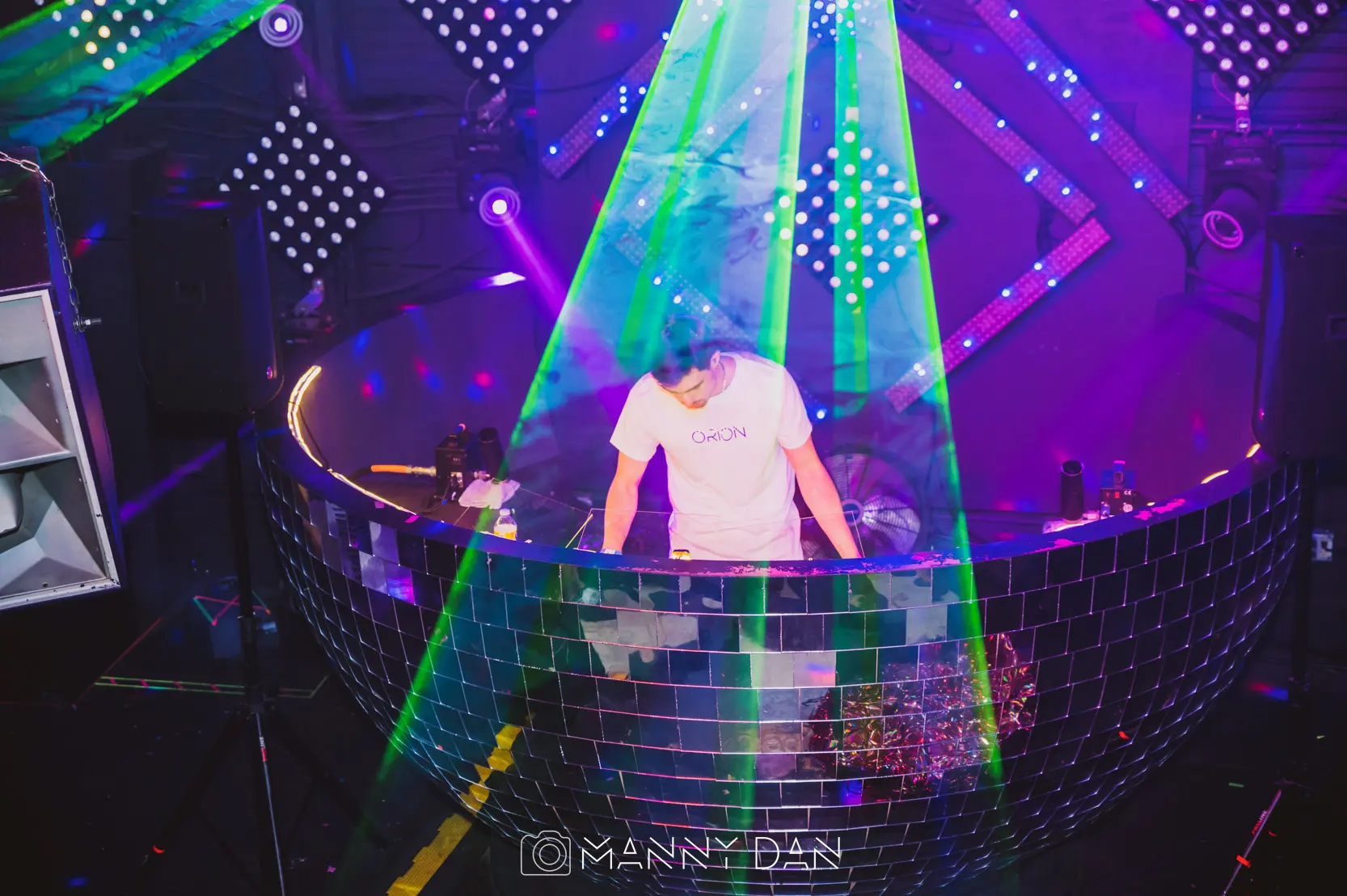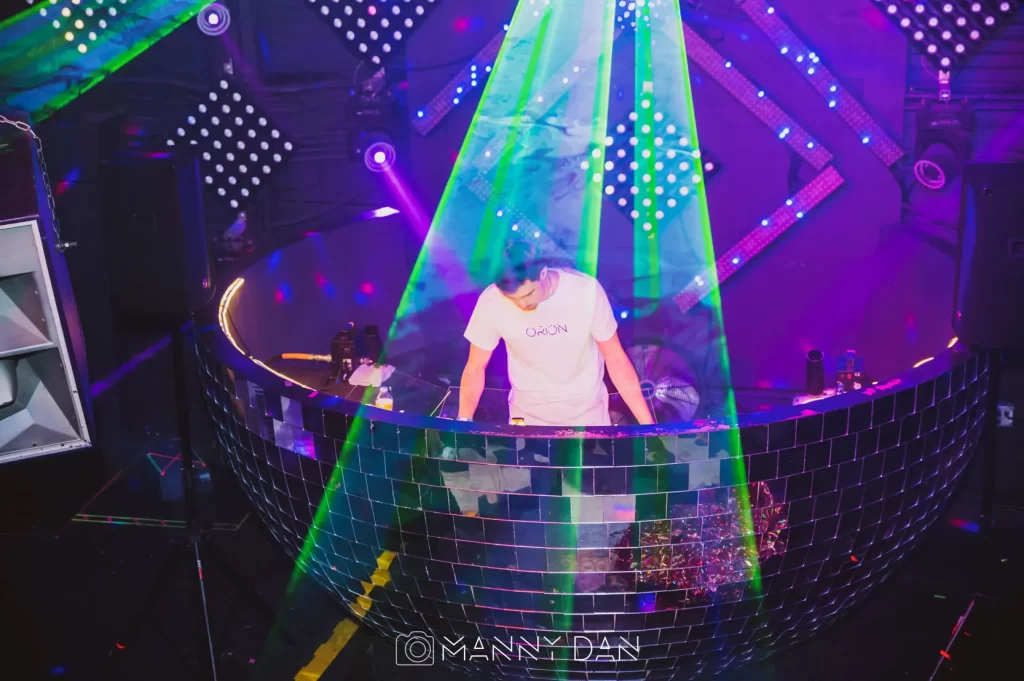 Once you've evaluated potential DJs, it's time to make your final selection. Here are some tips for finalizing the booking:
Meet in person. If possible, meet with the DJ in person before booking them. This gives you a chance to "vibe check" and make sure your personalities mesh well. You want someone responsive, punctual, and professional.

Discuss logistics. Confirm the date, venue location, start/end times, load-in/load-out access, parking, and any other logistics. Also, provide the DJ with any must-play or do-not-play requests.

Sign a contract. Protect yourself and the DJ by signing an agreement that outlines the booking details: logistics, payment terms, insurance coverage, and cancellation policy.

Arrange lighting and sound. Make sure the venue has an adequate sound system and lighting capabilities for a club atmosphere. If enhancements are needed, discuss options with your DJ.

Handle payment. Agree upon an upfront deposit and final payment timeline. Many DJs require a deposit or booking fee, and the remainder on the event date.

Tip your DJ. A gratuity of 10-20% is recommended if the DJ provides exceptional service.
Taking the time to thoughtfully book your DJ ensures you'll have the right music master to deliver an incredible club experience.
Skip the Search and Call Us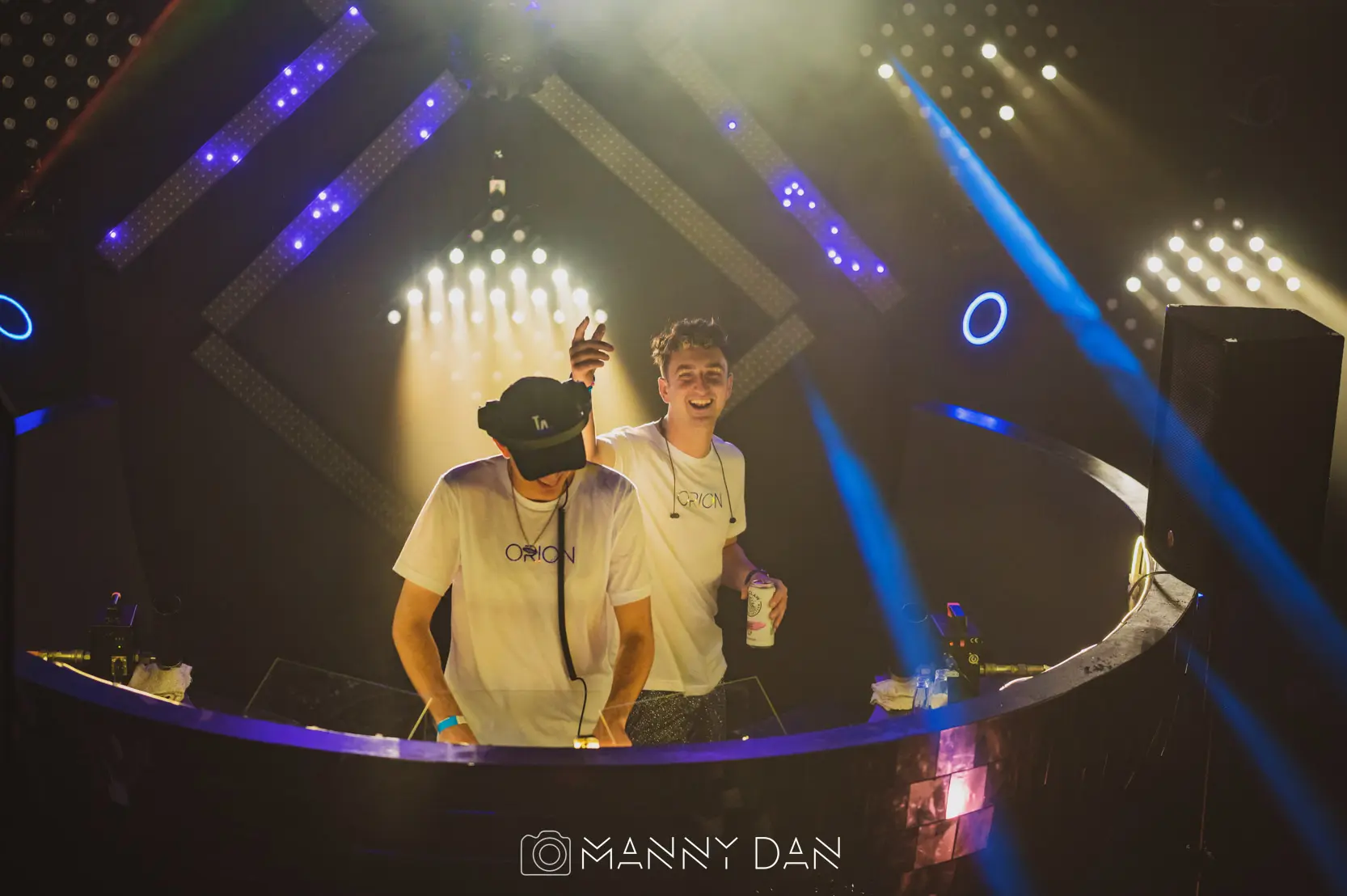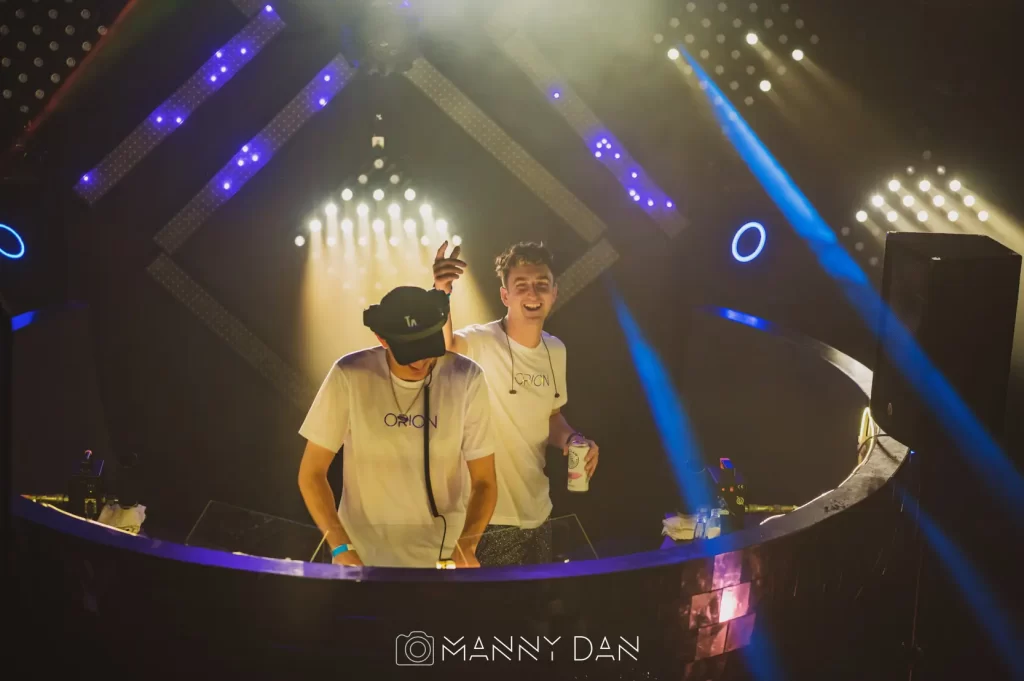 If you're going through the DJ search and selection process is overwhelming, contact the professional team at Orion Entertainment. Our seasoned DJs have years of experience rocking Seattle clubs and keeping the people dancing all night long. 
We'll take the time to understand your club night vision, preferred music genres, and crowd dynamics. Our DJs have access to the latest club remixes and mashups to take your dance floor to the next level.
Get in touch with us today at (206) 529-7780 or contact us here to request a quote. Our package includes high-quality sound, dramatic lighting, and perfectly timed mixing.
Let us handle the music so you can focus on hosting an unforgettable club night in Seattle!
What styles are Seattle club DJs known for?
Seattle has a vibrant DJ scene that seamlessly blends various genres. House music is hugely popular, given Seattle's deep connection to underground dance. But DJs here also excel at mixing hip-hop, pop, indie dance, Latin beats, and more. Seattle DJs pride themselves on fusing unexpected sounds from different eras into cohesive sets. Many have residencies at top venues like Q Nightclub, Monkey Loft, and Kremwerk.
How can I ensure the DJ will play music suitable for my club's audience?
It's important to discuss your target demographic and their musical tastes with the DJ ahead of time. Provide examples of genres, artists, and songs that you know your patrons will enjoy dancing to. An experienced professional DJ will craft a set list catered specifically to your crowd, venue, and vibe. They may send over a draft set list for your review and approval beforehand. The best DJs are flexible and have extensive music libraries spanning decades and genres. Describe the atmosphere you want to create so the DJ can pick music that will set the right tone.
What's the importance of a DJs experience in club settings?
DJing a packed nightclub dancefloor requires specialized skills that only come from years of experience. Reading a crowd and smoothly transitioning between energy levels throughout the night is an art form. The DJ must expertly control the club's energy, pacing the buildups and peaks to keep people engaged without tiring them out too quickly.
Familiarity with club sound systems, lighting, and acoustics also comes from playing top venues regularly. Only an experienced club DJ has the intricate knowledge required to construct a set that truly builds through warm-up to peak hour. They have the versatility and crowd-reading abilities needed to adapt their track selections on the fly. There's no substitute for expertise.
How do club DJs engage with the crowd?
Savvy DJs will hype up patrons with strategic mic use at peak moments. They engage the audience with brief shouts, chants, and vocal enthusiasm, building excitement before pivotal drops and transitions. DJs might even extend invitations for patrons to join them on stage or toss out t-shirts to amp up the atmosphere. Taking requests is another great way to get people excited and involved. Expert DJs also use audio effects, scratching, mashing up tracks live, or blending songs creatively to spark energy on the dancefloor. Reading the crowd and giving them these auditory treats at the right times keeps them passionately engaged all night long.
What equipment do club DJs typically use?
At Orion Entertainment, we pride ourselves on using state-of-the-art equipment. From top-tier speakers to professional DJ gear, we provide unmatched audio quality to make sure every beat, note, and lyric is heard in all its glory. Because when it comes to your special event, we believe in nothing less than perfection.