Everything from logistics to entertainment must be carefully considered when organizing a successful business event. The DJ you choose for your corporate event will have a big impact on the atmosphere you want to create.
Compared to private celebrations like weddings, corporate events demand a different approach and different energy. The DJ must understand the professional nature of a corporate event and curate music accordingly.
The right DJ will know how to walk this fine line, mixing in dance hits and party favorites.
They'll have a keen sense of how to read the crowd and adjust the vibe, bringing all your employees together on the dance floor while keeping things upbeat but professional. 
As the host, you want to uphold decorum while still encouraging your staff to have fun and relax.
Experienced corporate DJs understand that crowds at these events can be diverse in age and musical tastes. Their song selection is designed to appeal to young and mature attendees alike.
To satisfy everyone, they will have access to a large collection of music genres from various eras.
Key Qualities of a Corporate Event DJ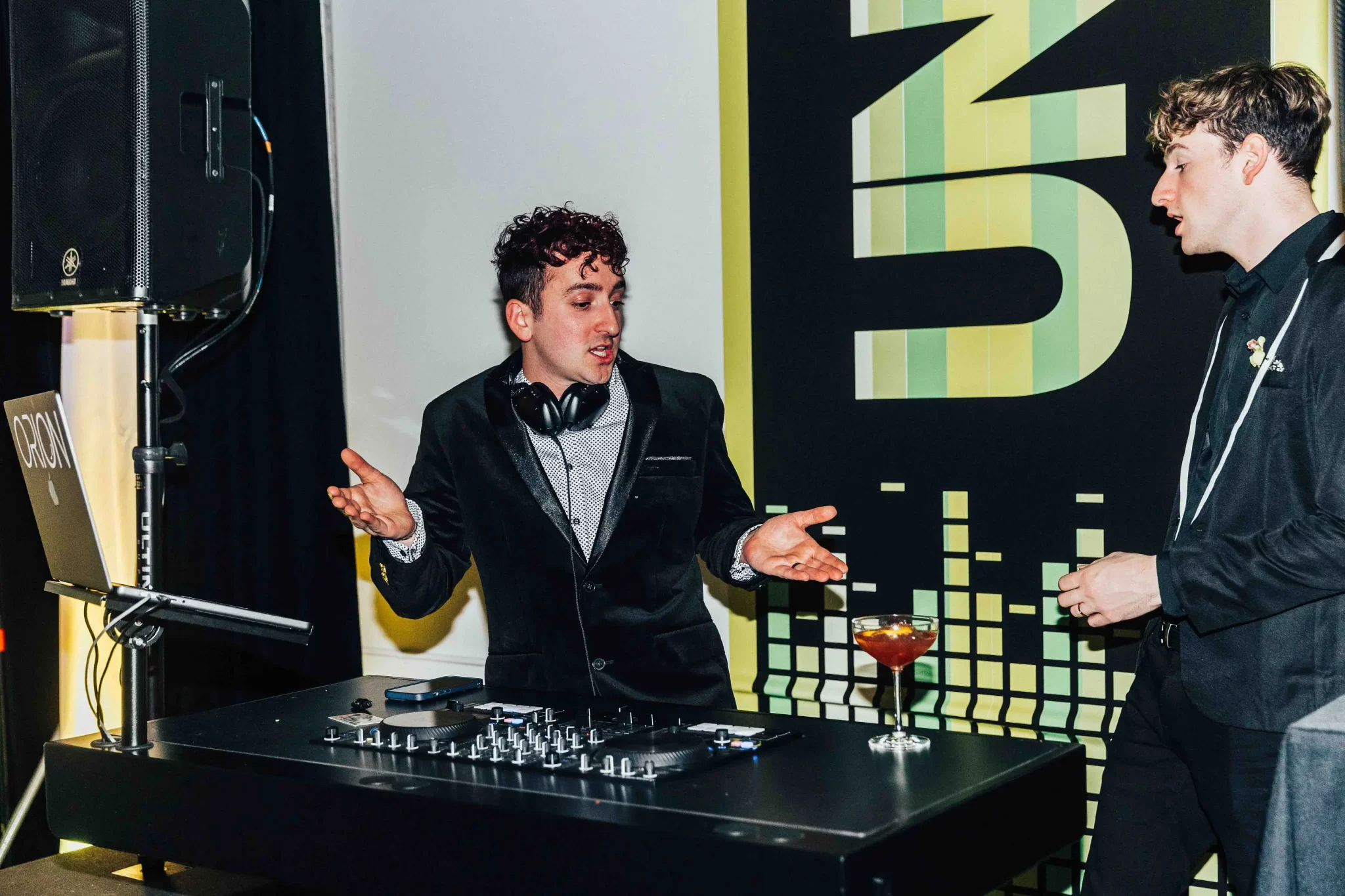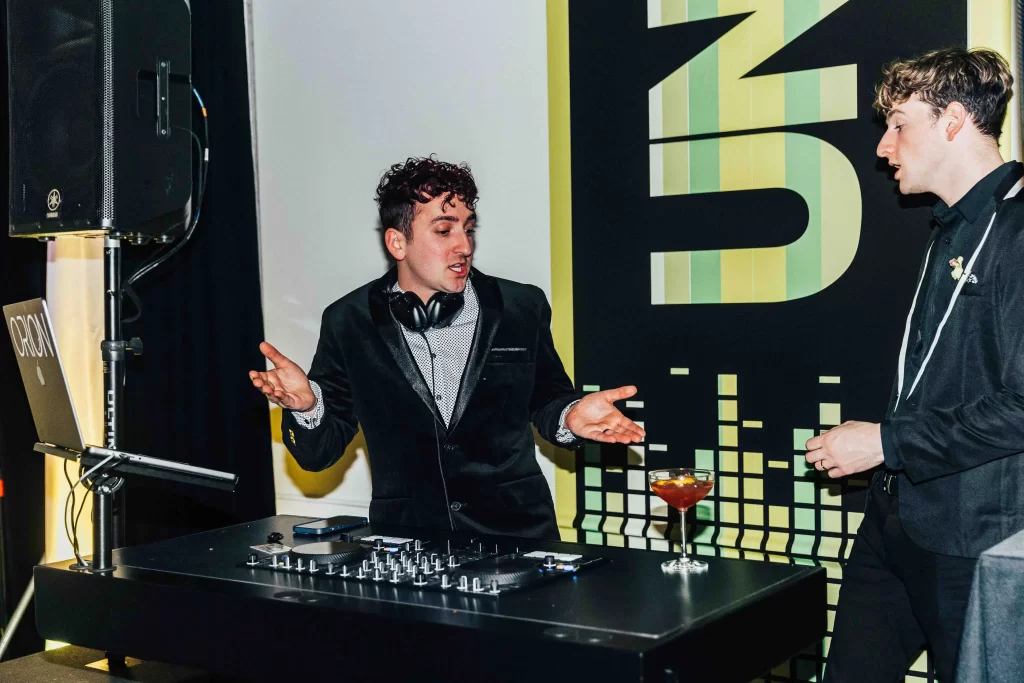 There are a few key qualities that set exceptional corporate event DJs apart from the pack:
Reading the crowd: At a corporate event, they pay close attention to the vibe in the room, playing music that will keep employees engaged and dancing. If guests aren't responding to a song, they seamlessly transition to something more suitable, creating a more festive atmosphere.

Adapting on the fly: They are comfortable adjusting their playlist in real-time based on the crowd's energy and requests. Corporate parties can vary greatly, and DJs must think fast to modify their sets.

MC skills: Many double as MCs, using their mic skills to make announcements, lead activities or games, and pump up the crowd. Their personality and stage presence gets everyone involved.

Reliability: From setup to breakdown, they run a tight ship. Corporate clients can't afford any technical glitches or tardiness. These DJs are consummate professionals and provide excellent services.

Up-to-date music library: They stay on top of new hits and remixes while still having classics everyone knows. This ensures they can please both younger and older attendees.
When screening professional DJs for your company's next event, look for these five critical skills. Prior corporate event experience is also a plus, as they'll know how to navigate the unique demands of this setting.
Evaluating Potential DJs For Your Corporate Events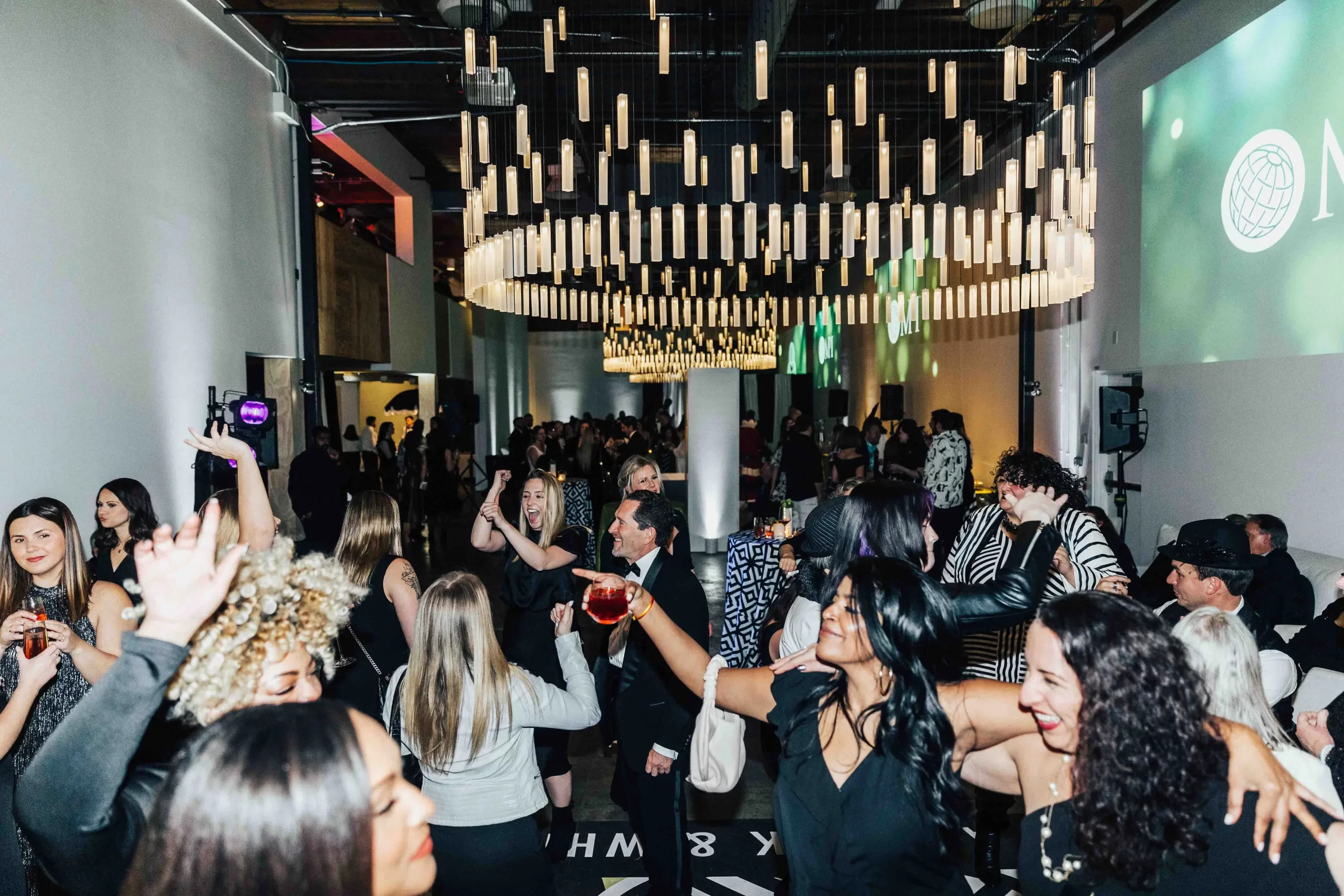 Once you've identified prospective DJs for your corporate party, here are some key factors to consider during your evaluation process:
Experience – Ask about their specific background with corporate events and the types of companies they've worked with. Look for DJs well-versed in your industry.

Music library – Do they have a vast catalog that spans genres and eras? Test their knowledge of classics versus current chart hits.

Mixing skills – Evaluate their ability to blend between songs smoothly and match beats properly. Listen to samples of their past live mixes.

Equipment – Ensure they have professional gear adequate for your venue size.

Style – Make sure their personality and hosting approach align with your company culture. Consider seeing their DJ services live if possible.

References – Talk to past corporate clients about their experience working with the DJ. Read reviews as well.

Reliability and professionalism – Vet their response time, contract terms, preparation process, and backup planning.
Taking the time to thoroughly evaluate each DJ will help you find the perfect musical fit for your next corporate event. Reach out to Orion Entertainment if you need assistance with the selection process.
Finalizing Your DJ Selection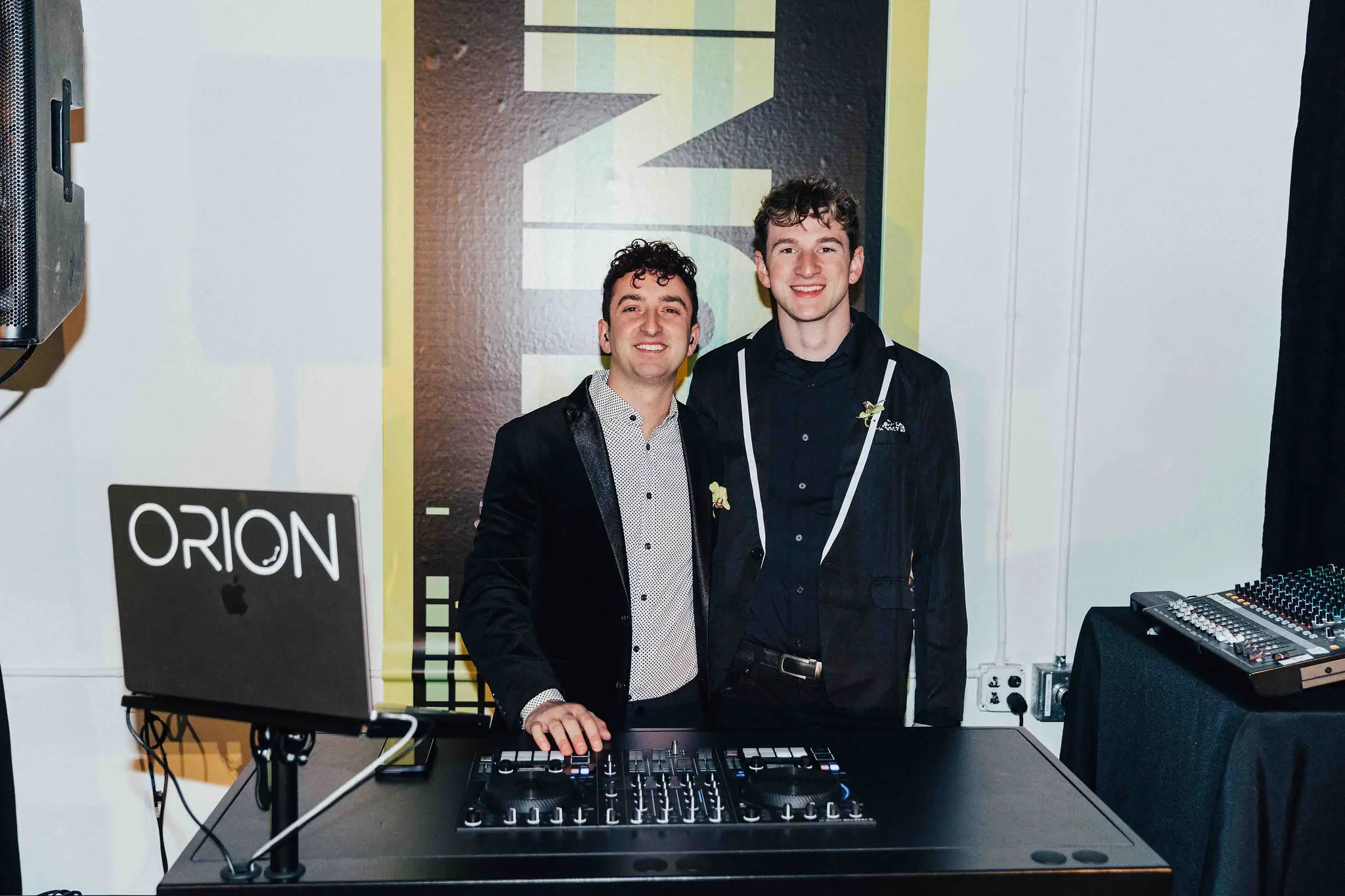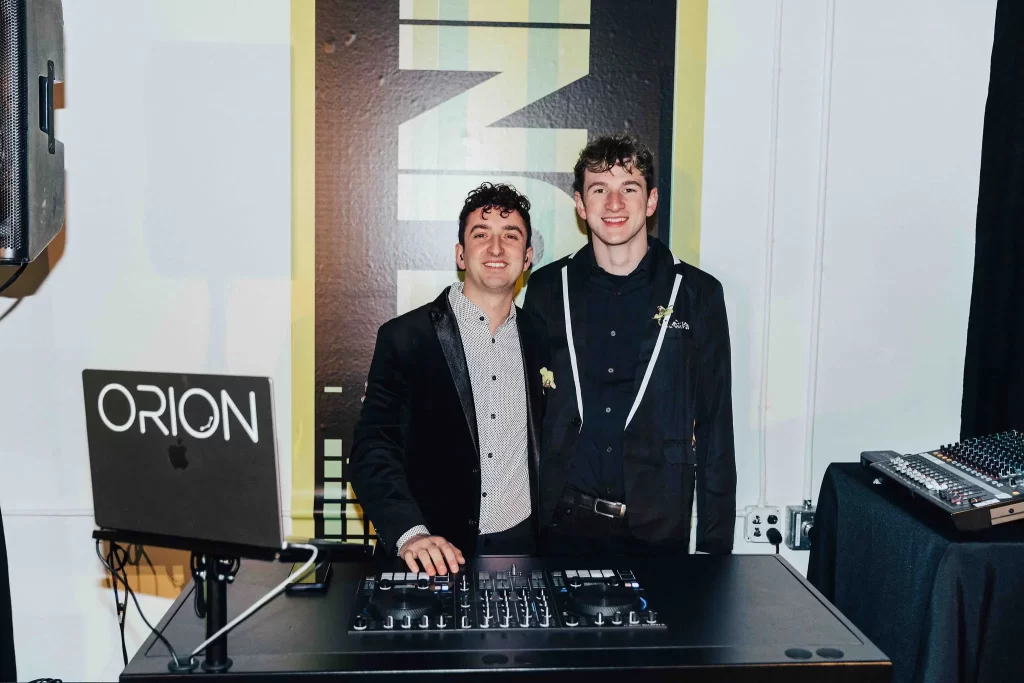 Once you've evaluated the options and identified one or two top contenders, here are some final tips for making your professional DJ selection:
Have an in-person meeting, if possible, to get a feel for their personality and discuss details. This is preferable to phone or video.

Discuss the event timeline and flow in depth. Review your ideal music and activity schedule, and any must-play songs or dedicated dances.

Provide an attendee profile so they understand who to cater music and engagement towards. Share demographics, culture, and likes/dislikes.

Confirm technical requirements and setup based on your venue. Will they provide lighting or screens? What are the power and WiFi provisions?

Review any announcements or emcee duties you'll want the DJ to handle. Share key talking points or scripts.

Have a backup plan in case of illness or unforeseen issues. Reputable DJs will have contingency coverage.

Get the contract terms in writing, including payment, overtime fees, arrival time, rush fee, etc. Understand all policies upfront.

Share contact info for the event coordinator, point person, planner, or manager at the venue. Encourage direct collaboration.
Taking the time to align with your DJ on the event details will help ensure a seamless, successful event.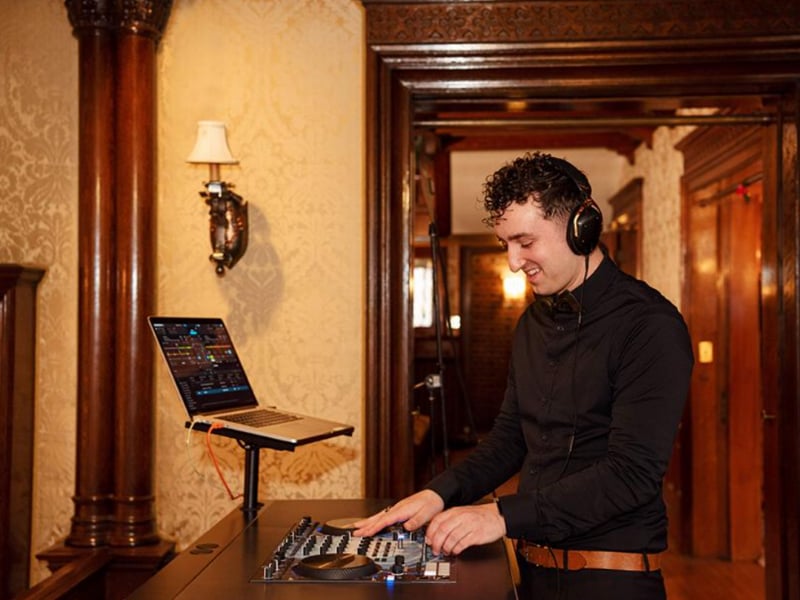 If you're planning a corporate event in Seattle and want to skip the hassle of an extensive search for a DJ service, call us directly at Orion Entertainment. We specialize in creating incredible experiences for corporate clients through our DJ, emcee, lighting, and photo booth services. 
Our team has years of experience transforming corporate events through the power of music, engagement, and technology. We'll handle all the planning, coordination, and execution – all you need to do is share your vision and enjoy the party.
Don't waste time sifting through vendor listings and vetting dozens of DJs. Call Orion Entertainment at (206) 529-7780, and let us make your corporate event our top priority. We can't wait to bring your ideas to life and help your next company function go down in the books as the best one yet.
Best Corporate Event DJ FAQs
What styles are suitable for a corporate event DJ?
Corporate event professional DJs need a very versatile repertoire, as the people at the event will span all ages. Top 40 hits, classic sing-alongs, Motown, pop, rock, country, and R&B are all suitable styles. The corporate DJ should offer a wide mix based on reading the audience.
How can I ensure the DJ will play music suitable for my corporate event's audience?
Provide the DJ with an attendee profile, including age ranges, likes/dislikes, and your company culture to guarantee exceptional guest entertainment at your corporate event. Give examples of popular artists and songs that would go over well. Have a consultation to align on appropriate content.
What's the importance of a DJ's experience in corporate event settings?
Extensive corporate event experience allows a DJ to understand unique needs like clean versions, diverse musical tastes, and balancing ambiance vs. high energy. They adapt their approach based on past success.
How do corporate event DJs engage with the crowd?
They use their mic skills to get the crowd going, make announcements, invite people to the dance floor, and lead games or contests. Reading the audience and adjusting the right music keeps everyone involved.
What equipment do corporate event DJs typically use?
High-quality speakers, mixers, lighting, and mics allow them to elevate the experience. For instance, backup sound equipment prevents technical issues. Screens/projectors are great for displaying logos or visuals.