Halloween is just around the corner, and if you're planning a Halloween party this year, you'll want it to be a spooktacular event your guests will never forget!
A key ingredient for an unforgettable Halloween bash is having a skilled DJ who knows how to create the perfect atmosphere.
When searching for the ideal DJ for your Halloween party, here are five key things to look for:
What Makes a Good DJ for a Halloween Party?
1. Experience with Halloween Events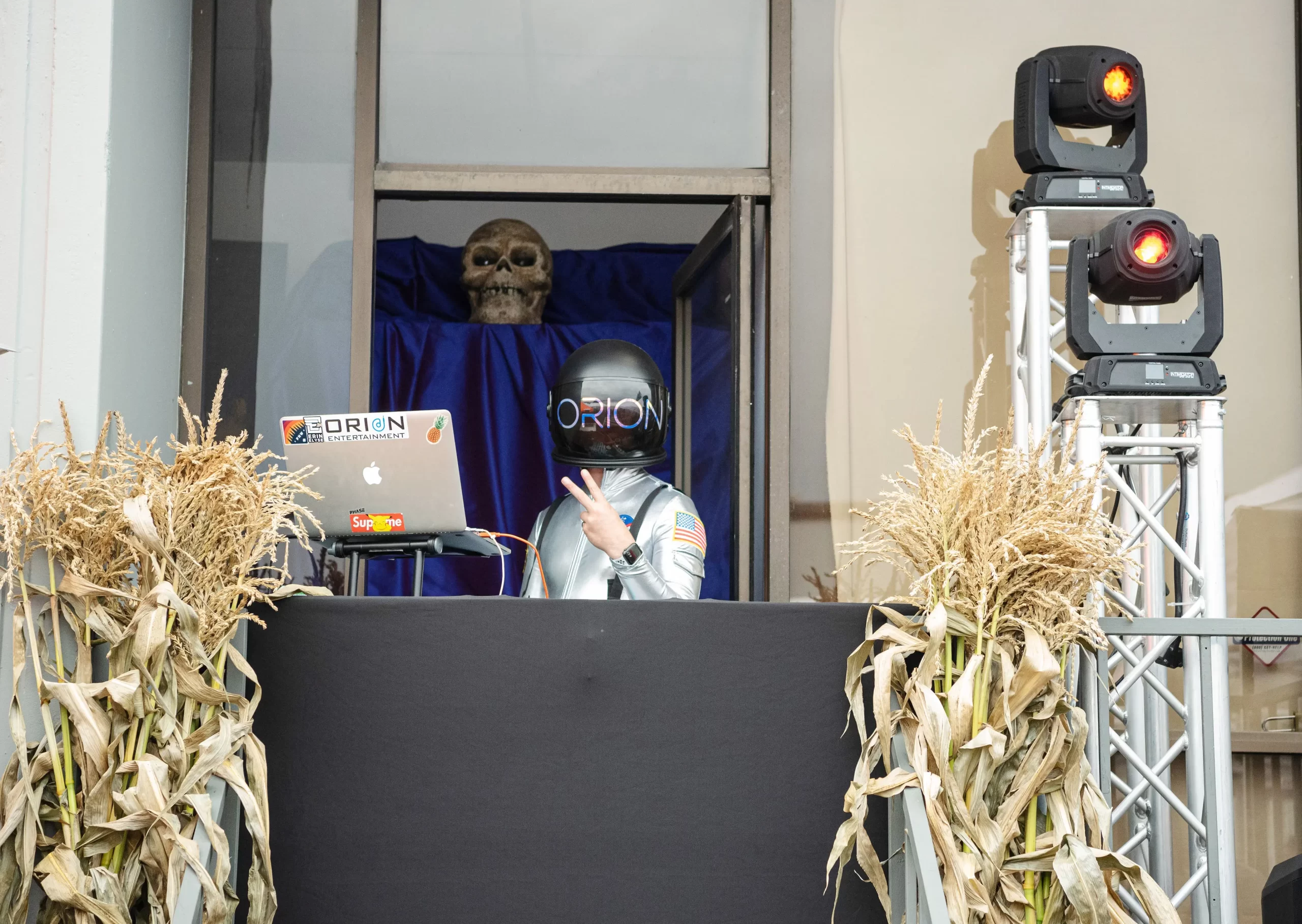 Look for a DJ who has experience doing Halloween parties and other spooky events. They'll have a good sense of the music and lighting that works best to set the creepy mood. An experienced Halloween DJ will have the right audio effects, song mixes, and playlists to thrill your guests.
2. Versatility in Music Selection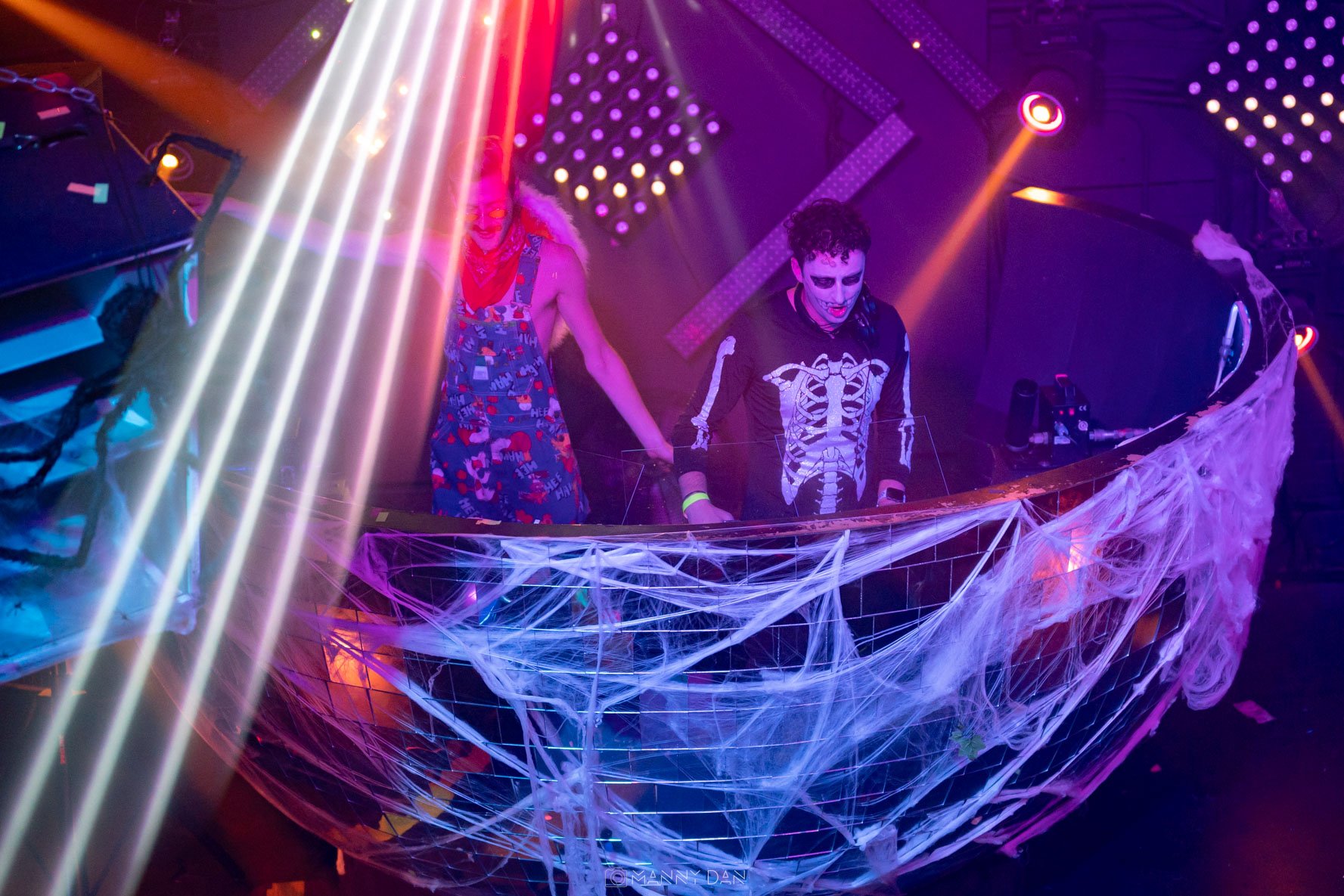 While Halloween songs and sound effects are a must, you also want a DJ who can play top hits and classic tunes to keep the energy going all night long. Look for a DJ who can move smoothly between Halloween-themed music and chart hits from different eras and genres to please every partygoer.
3. Professional Equipment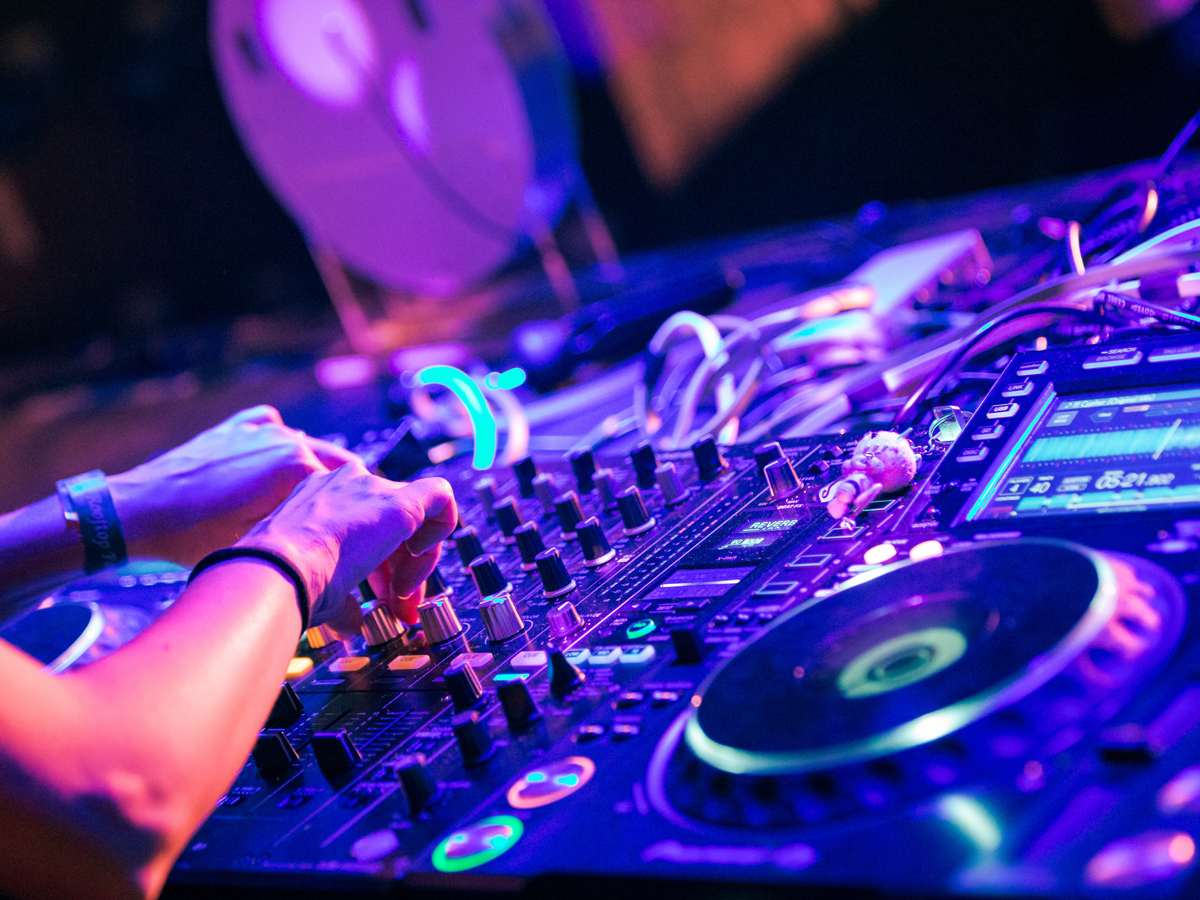 A top-notch DJ will have a quality sound system and lighting capabilities to transform your venue into a haunted house party. Make sure they have backup equipment in case of any technical issues. Their gear should provide crisp, clear audio and lighting effects to electrify your event.
4. Engagement with the Crowd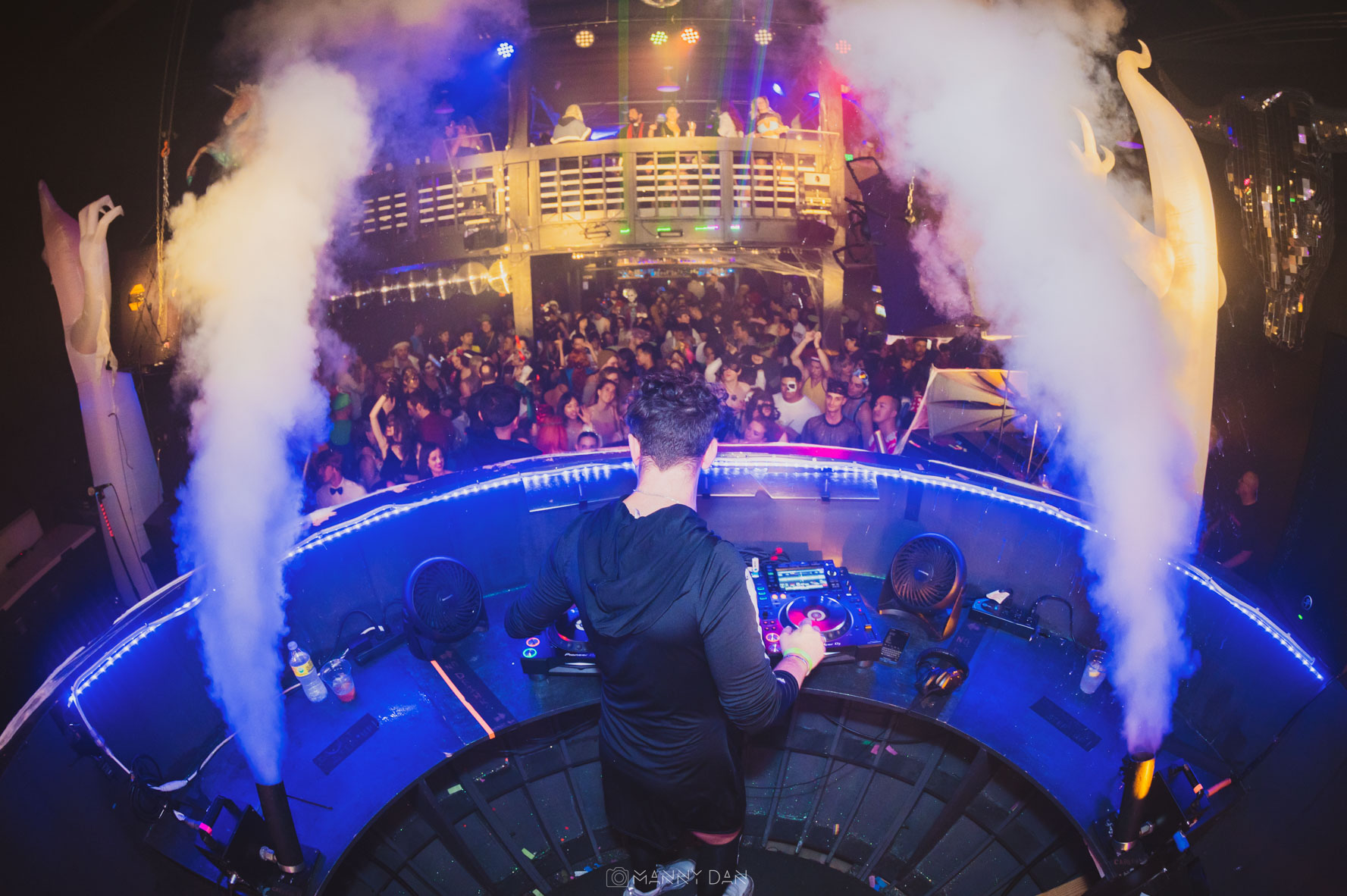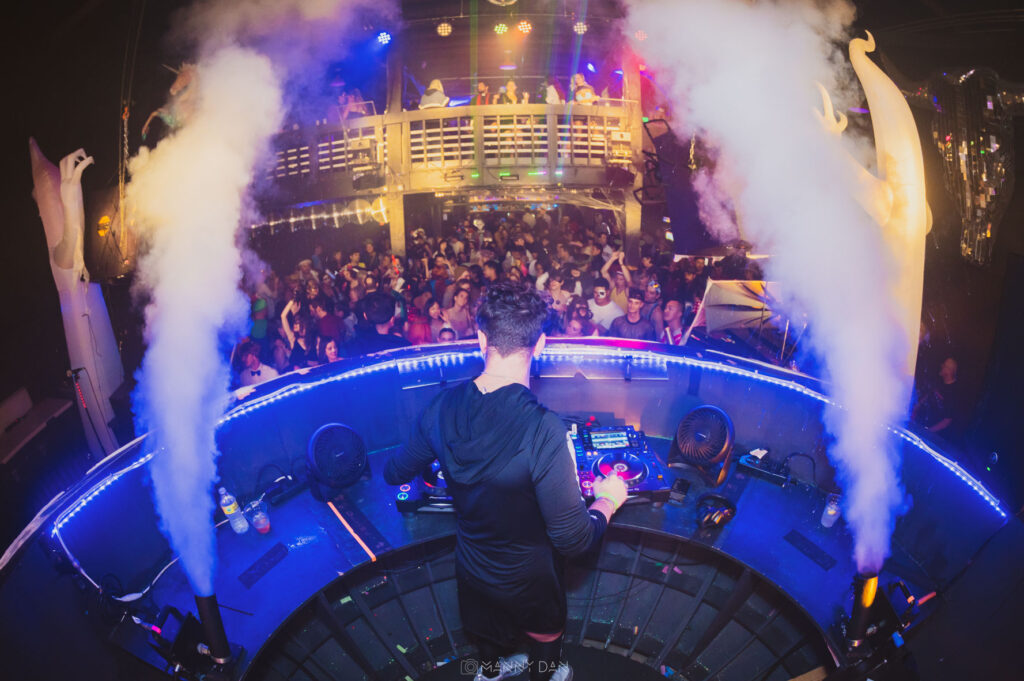 An important thing to look for in a DJ is someone who can engage and excite the crowd. The best DJs don't just play songs back-to-back – they get people dancing and keep the energy high by interacting on the microphone, playing games, and reading the room to drive the party. Look for a DJ who can liven up your guests with contests, dances, props, and plenty of infectious energy.
Consider a DJ who provides flexible, customized packages to fit your specific event needs. Many DJ companies offer add-on services like video projection, custom lighting, and photobooths. A customizable DJ service allows you to design the perfect Halloween party experience within your budget. Be sure to communicate your expectations so they can tailor their services for your ideal Halloween event.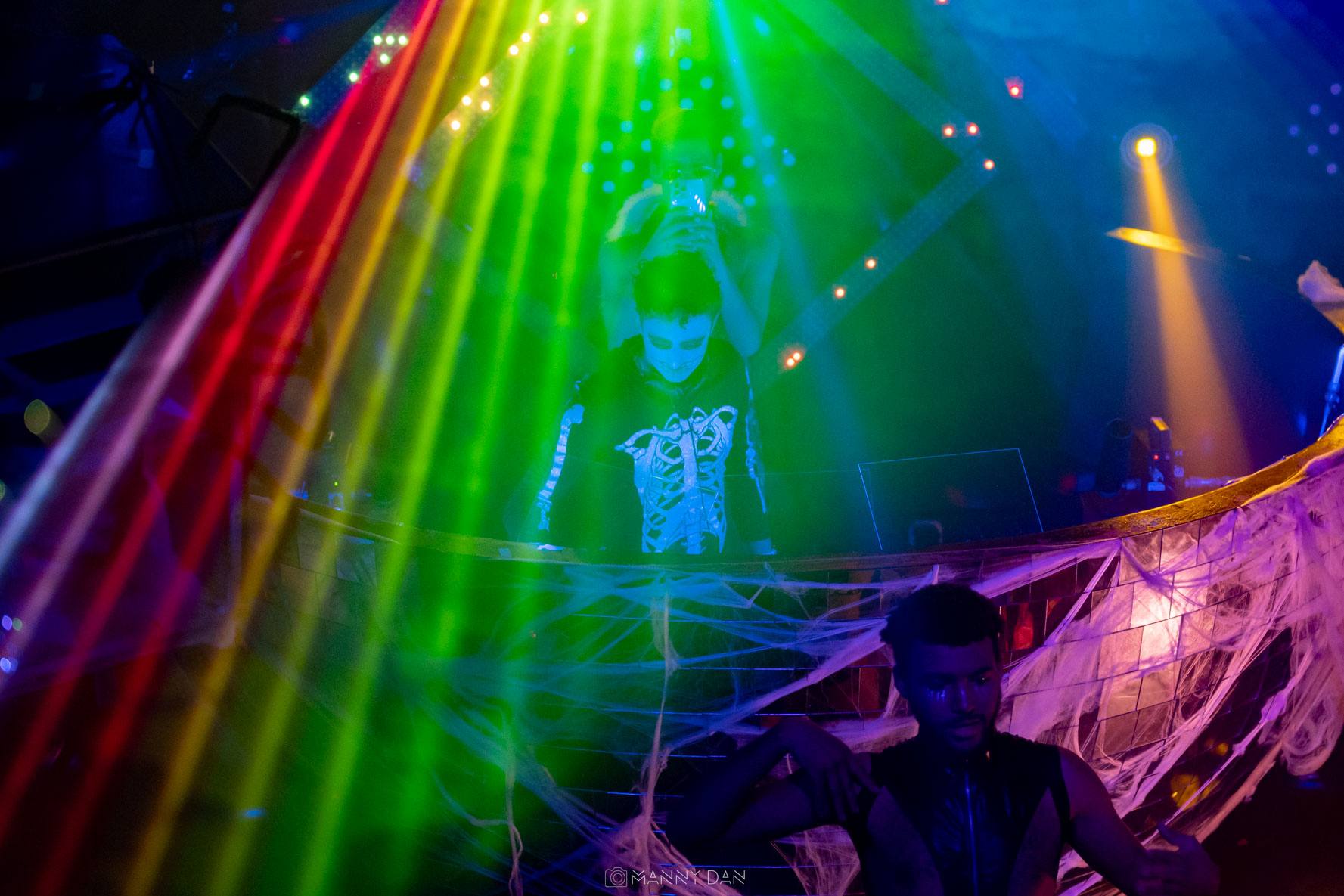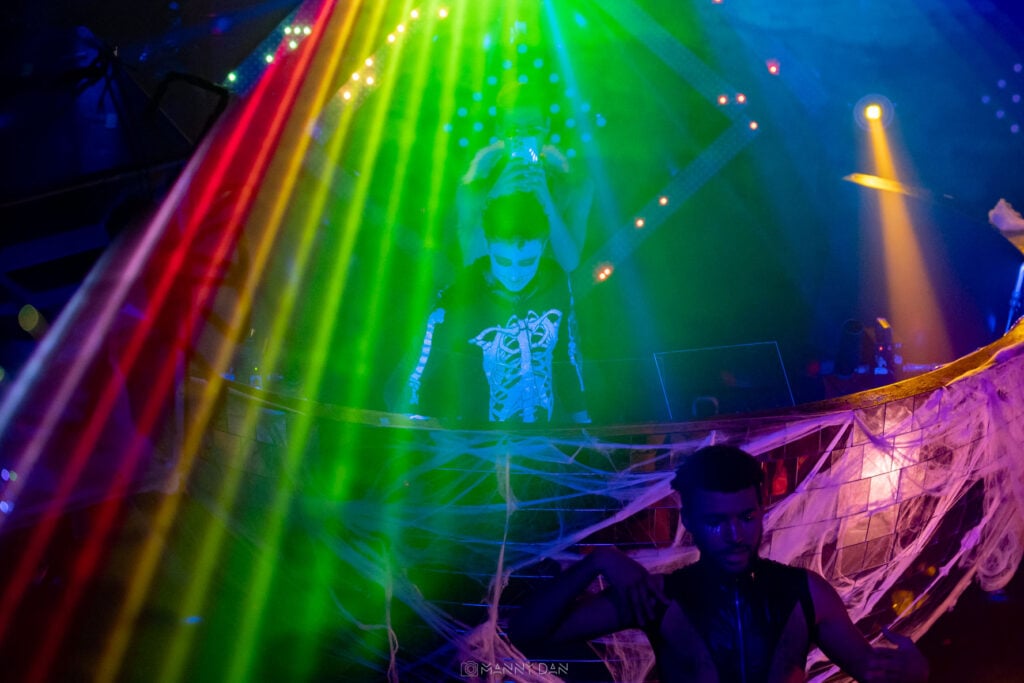 The Benefits of Hiring a Professional DJ for Your Halloween Party
Creating the Right Atmosphere
A professional DJ knows how to set the perfect mood for your Halloween bash. With their expertise in mixing spooky sound effects, creepy voiceovers, and dance remixes of Halloween favorites, they'll transform your venue into an immersive haunted environment. The right lighting paired with a chilling soundtrack will excite and delight your guests.
Keeping the Party Flowing
An experienced Halloween DJ will keep the music and fun going all night long. They'll read the crowd and seamlessly transition between different genres and eras of music to keep guests of all ages engaged.
Taking Requests and Adapting to the Crowd
A quality DJ will be able to adapt their playlist based on the vibe of the crowd. Before the event, provide them with a list of must-play songs. But a truly great DJ will also accept requests from guests throughout the night to make sure everyone hears their Halloween favorites. With their ability to take song requests and adapt their set list on the fly, you can trust the dance floor will stay packed until the witching hour.
Handling Announcements and Events
Your DJ can serve as a "master of frightful ceremonies" to coordinate games, contests, prize giveaways, and other special moments throughout your Halloween bash. They'll use their mic skills to pump up the crowd and make any announcements. Let your DJ know ahead of time if you'll be doing a costume contest, games, or other activities so they can work them into the music and keep everything on schedule.
Orion Entertainment: Your Go-To Halloween Party DJ in Seattle, WA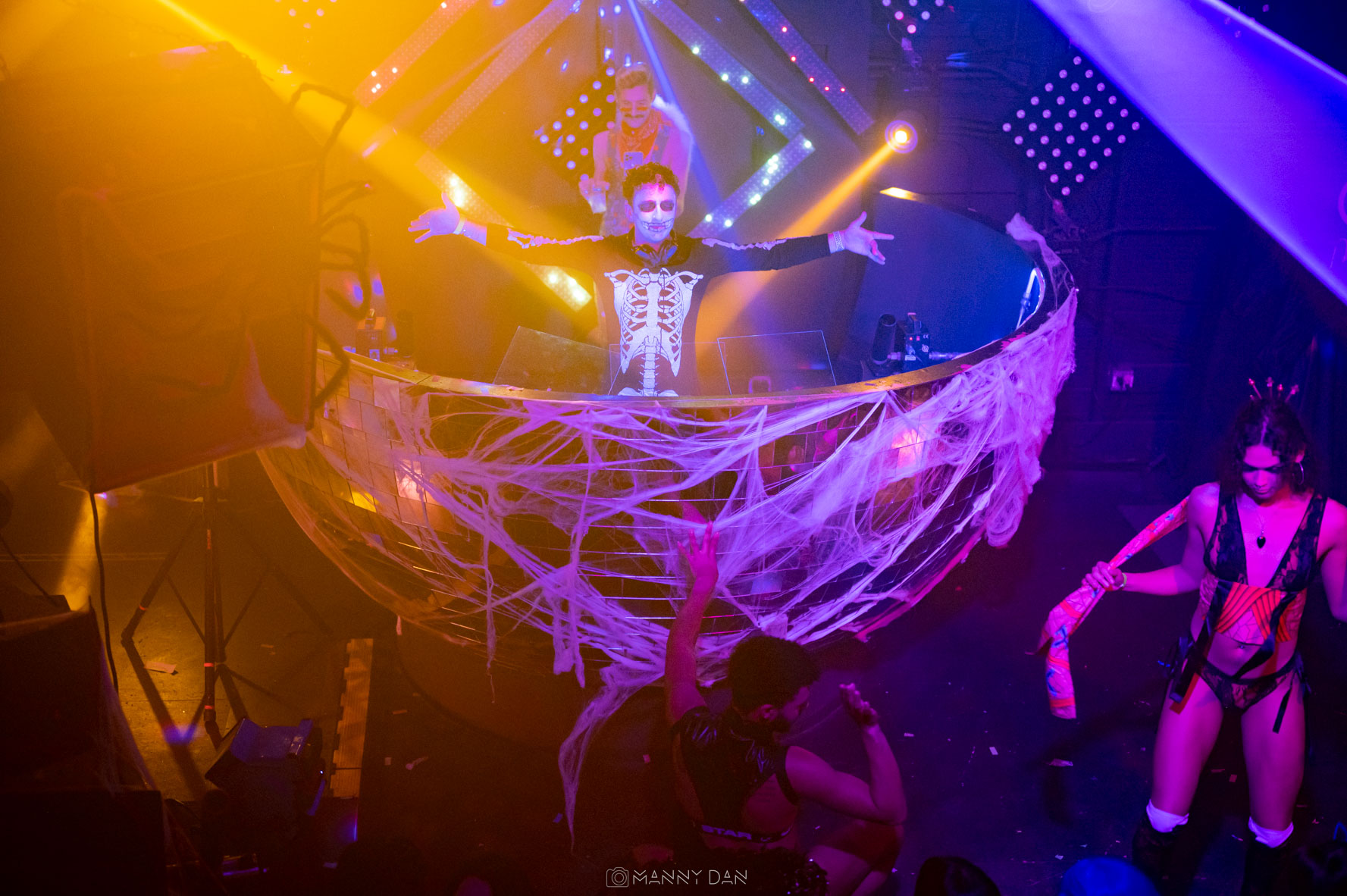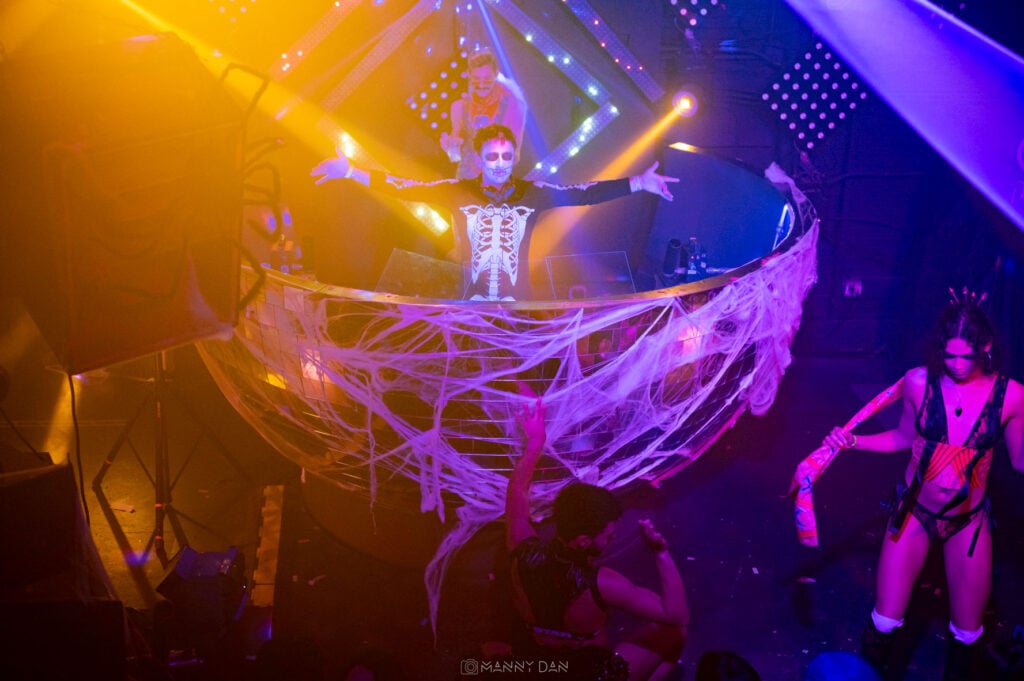 Our Wide Range of DJ Services
At Orion Entertainment, we offer a wide variety of DJ services to make your Halloween party unforgettable. From creepy cocktail hour music to an all-night EDM dance party, our DJs can provide the exact vibe you want. We also offer photo booths and AV services like lighting video projections to enhance the atmosphere. Contact us today at (206) 529-7780 or information@orion-ent.com to request a quote.
Our Customizable Photo Booths
In addition to our diverse DJ services, we have customizable photo booths – a must for a Halloween party! Choose from several Halloween templates – maybe a spider or a haunted mansion theme, and our team will customize a booth according to your design requests. Your guests will love taking photos in their creative costumes!
Frequently Asked Questions
What kind of music does a Halloween party DJ play?
A Halloween party DJ will curate a mix of creepy, danceable tunes to set the mood. You can expect to hear Halloween song remixes, monster mashups, classic Halloween hits, and today's chart toppers with spooky sound effects mixed in. Their diverse music library allows them to take requests and keep the crowd engaged all night long.
How early should I book a DJ for my Halloween party?
We recommend booking your Halloween party DJ at least 2-3 months in advance – the best ones get booked up quickly for the Halloween season. Booking early also gives you and your DJ time to discuss music preferences, plan special effects, coordinate lighting, and work out other details
What should I look for in a DJ's equipment?
Professional grade equipment ensures top-notch audio for your event. High-powered speakers and subwoofers will provide full, dynamic sound throughout your venue. Check to see if they have backup equipment in case of technical issues and if they use digital DJ technology and wireless microphones. Also, inquire about additional offerings like projectors, lighting, and other special effects items. These extras can enhance the party ambiance. 
Can a DJ help with other aspects of the event like lighting or special effects?
Absolutely! Many DJs offer decoration packages with photo booths, live-streaming capabilities, video projection, and custom lighting effects to transform your venue. These extras can completely change the look and feel of your Halloween party. A skilled DJ becomes your creative partner in designing a totally immersive atmosphere.
Concluding Thoughts: Making Your Halloween Party Unforgettable with the Right DJ
The perfect mix of music, lighting, and special effects is key to an epic Halloween bash. Take time to find the right DJ whose experience, equipment, and versatility meet your party needs. Together with your DJ, you can craft a monster mashup that will keep your guests talking long after the witches fly home.